"Midget Town" is just a Palm Springs urban legend – but, the homes in the Araby section in the hills above the city are not. In fact, you can even rent one of them
The place is part of the units that are part of the urban legend of Palm Springs Munchkin Land, Midgetville, or whatever inappropriate thing the kids are calling it nowadays.  It rents out for $150 a night, unless it is high season or Coachella Fest – then it is $750 a night (yikes) and each stay requires a 2 night minimum.
The home has 1 bedroom and sleeps 2.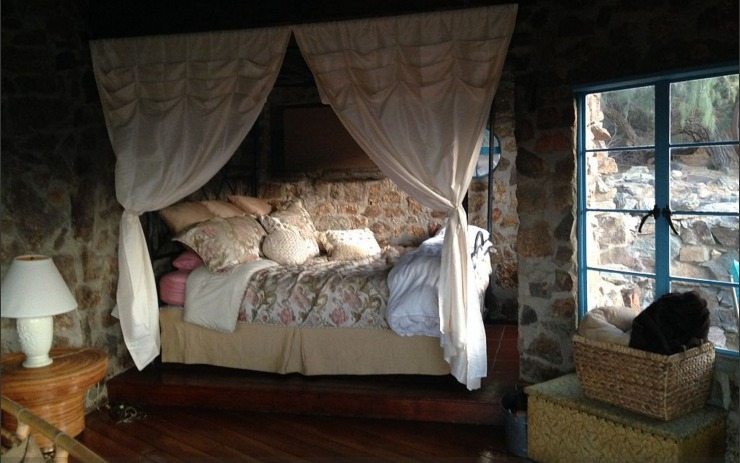 There is no wifi in the unit (so be sure to bring your own copy of Wizard of Oz to watch while you are there).
The highly rated rental is described on the rental website as:
Your historic home built from rocks is beautiful inside and out. The special feeling from the home and surrounding area is the only property in Palm Springs with a retreat feeling. You can check in and never have the desire to leave. We can make all arrangements for total privacy. The Palm Canyon and Henderson Hiking Trails are steps away for hiking and horseback riding. The Palm Canyon Wash is a great for riding a mountain bike. The Indian Canyons Golf Resort and the Famous Indian Canyons – unique to the world are a stone throw away.
So, if you are looking for a secluded place in Palm Springs to stay, this seems like a good fit.  Just do not expect to see any little people while there.