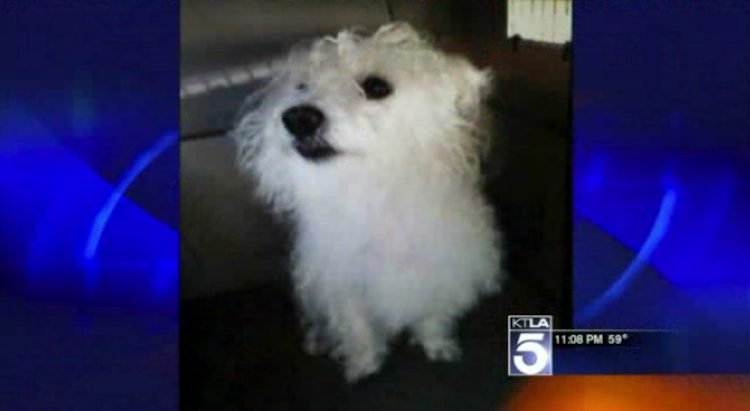 LAPD Detectives are searching for two women who dressed as police officers in order to steal a man's adorable dog.
Here is how it all went down in Echo Park, via The L.A. Times:
Dressed in green uniforms, the dognappers knocked on the front door of a man's home in the 1000 block Waterloo Street about 3:30 p.m. April 14 and represented themselves as officers with the Los Angeles Police Department Animal Cruelty Task Force (a real task force). The task force is legitimate and only serves Los Angeles.

The female dognappers told the man there had been multiple complaints about his dog being neglected, police said.

They handed him a flier – which appeared to be official and included legitimate information — and said they were confiscating the dog.
The man believed the women and gave them his dog, which the real police now say was in no way being neglected or abused.   He later called the phone number on the flier and legitimate police officers told him that they hadn't taken his dog.
The man's dog is still missing.
The women were described as white and Latina, 5 foot tall, 140 pounds and approximately 35 years old.
Anyone with information about the dognappers is urged to call LAPD Rampart Area burglary detectives at (213) 484-3400.