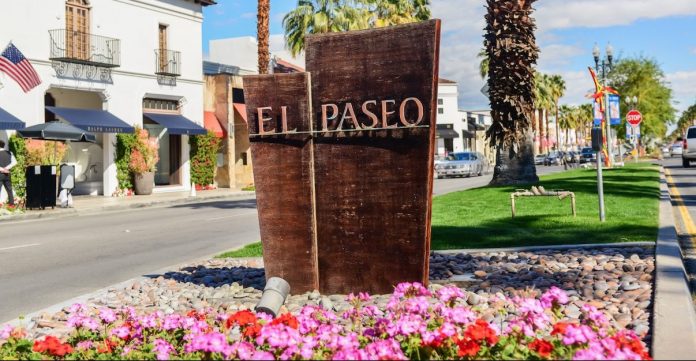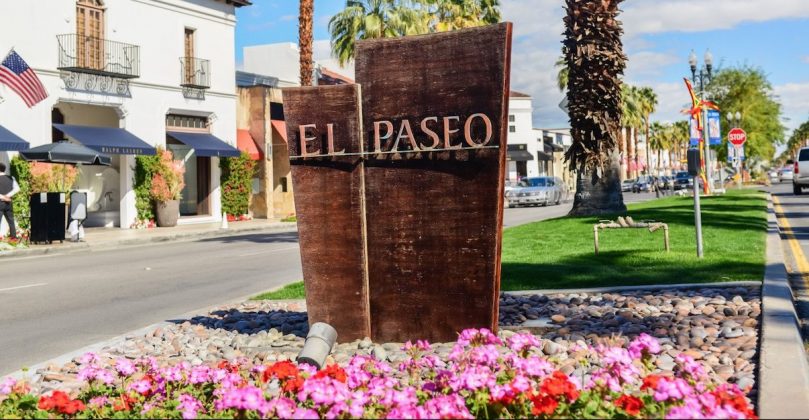 The Desert Sun took a look at the many ways that the El Paseo shopping district is failing in a recent article (high vacancy rate, lack of foot traffic everywhere outside of the Gardens and Starbucks, lack of shade, etc.), that features a suggestions by a store owner on the street to copy what has worked to revitalize the shopping district in Pasadena.
Dan Freeman, owner of Mister Marcus, a women's clothing boutique, said El Paseo will not survive in the years to come on retail alone.
"This street shuts its doors after 8:15 p.m.," Freeman said. "Restaurants are closed or have stopped serving food by 9 p.m."
Instead, Freeman would like to see a movie theater in the neighborhood and condos above the shops. That's precisely the approach taken by Pasadena, where economic development manager Eric Duyshart said the city's shopping district can weather summer thanks to residential units, a theater, concert venues and, soon, a hotel – all of which draw nighttime visitors.
"In the summer, the heat problems drive away business during the day," Duyshart said. "At night, though, it cools down and is more pleasant…so there is a lot of evening and night traffic in the summer.
So would a movie theater save the most boring shopping district in the country?  Well, maybe.
Movie theater attendance is way down nationally (thanks, Netflix) and there are already two theaters (Century at The River and whatever that one at the Westfield Mall is called nowadays) within just a couple miles from the street and two more (Rancho 16 and Century La Quinta) also just a short drive away.
There are also other challenges in bringing a theater to the area including parking and, perhaps the biggest issue, finding the land to do it.
The prospect of condos above the shops might be an interesting idea – especially if you like to live somewhere quiet, as you can literally hear a pin drop on El Paseo after 8 pm.
Now I don't mean to knock the idea of doing something, anything, to make El Paseo a place that people under 70 would want to hang out on.
It's great that people are trying to come up with ideas to turn El Paseo from the snoozer of a street it is now and who knows, maybe eventually the city will figure out it's 2018 and allow food trucks, get some stores other than hoity-toity art galleries galleries and old people clothing stores, and maybe hold events that attract those other than the over 70 jazz lovin' crowd.
Pasadena poured millions into the downtown development.  Will Palm Desert do the same?  Or will they continue to only pay out large sums of money to disgraced former employees.