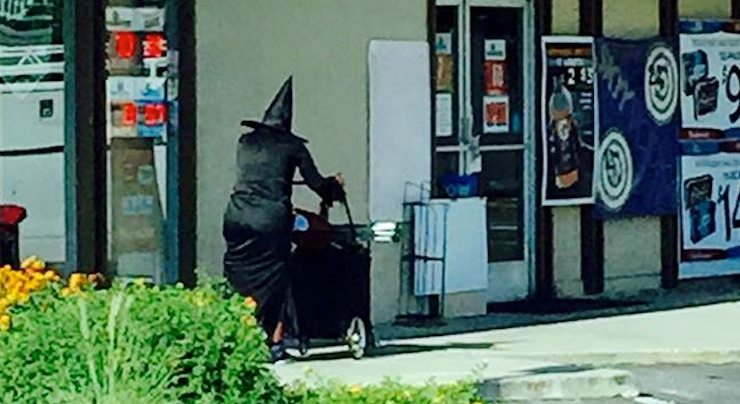 What would appear to be a witch was spotted outside of a the Club Liquor store on South Palm Canyon Drive this morning.  So what is she doing hanging out in Palm Springs on a 115 degree August day? 
Some guesses:
What are your theories?
Add your own guesses and comments below and be sure to let us know about the weird, funny, and cool stuff you see in The Coachella Valley.