Well, well, well. That gross, ridiculous asshole of a summer is finally behind us and not only is it actually nice outside, there is actually plenty of stuff to do in Greater Palm Springs this weekend (and a couple of cool fests and a great comedian if you are willing to drive a bit). Here's what's happening
Garbage
Shirley Manson, Butch Vig, and company perform in Indio of Friday September 15.  The band is known for hits like "Stupid Girl," "Perfect," and "Only Happy When it Rains."  Tickets run $39 to $59.
Stone 21st Anniversary Takeover
Stone Brewing is taking over the Old Town Taproom – well, four taps of it anyway. This is your opportunity to try some fantastic beer from the amazing San Diego brewery. They're tapping four special beers that you can't find anywhere else, including their 21st Anniversary beer).  Get more info here.
Oktoberfest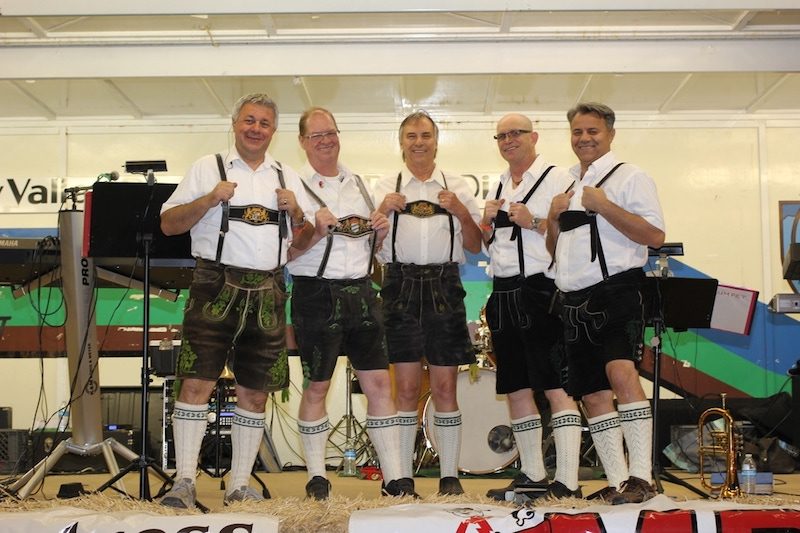 Speaking of beer, Beaumont is putting on a three-day long Oktoberfest Friday through Sunday. It's their 22nd installment of the fest that will include authentic Bavarian food, live entertainment, arts-and-crafts vendors, games and contests, and, of course, beer!  There's also a freakin' wiener dog race on the schedule!.
Beaumont-Cherry Valley Recreation and Parks District
Styx
The band known for hits like "Lady," "Come Sail Away," and "Renegade" take to the stage in Rancho Mirage on Friday,  Tickets run $55 to $85
The Show at Agua Caliente Resort Casino Spa
Canelo vs. GGG
It's the most anticipated fight since that last one a couple of weeks ago.  Looking for a place to watch?  Here are your options in the desert.
Tejano Music Fest
Downton Cathedral City hosts the festival which will include live music, Tejano food, drinks, and Tejano art. Admission is free and it gets started Saturday night at 5 pm.
Alanis Morrisette
"It's like raiiiiiii"…ok, you (outta) know the rest.  She's sold over 60 million albums and will perform her hits and some new stuff at Fantasy Springs on Saturday.  Getting in will run you $49 to $109.
El Grito
Celebrate "El Grito" at Coachella's Rancho Las Flores Park on Sunday from 3PM – 10PM.  There will be food, drink, a kid's zone, and performances by Lupillo Rivera, Banda Rancho Viejo, Grupo H-100, Nano Machado, and Cheyo Carrillo.
Greater Coachella Valley  Chamber
Also: Las Casuelas Terraza in downtown Palm Springs is celebrating Mexican Independence Day with a $16 specialflight of 3 Tequilas consisting of Casamigos Blanco, Sauza Signature Reposado, and Roca Patron Añejo.
And here's some cool stuff, if you're up for a bit of a drive…
KAABOO Del Mar
Del Mar plays host to the three-day KAABOO Del Mar festival Friday – Sunday.  There are loads of performers including headliners: The Red Hot Chili Peppers, Tom Petty & the Heartbreakers, Pink, and Muse.
There's also a solid comedy lineup and some famous people cooking up food and BONUS: you can watch live performances from the fest all weekend for free right here.
Nocturnal Wonderland
The annual massive electronic music festival hits Glen Helen Regional Park September 15 and 16 from 5pm to 2am each day. Mija, Autograf, Dillon Francis, Cut Snake, Excision, Snails, Valentino Khan, and many more will perform.
Jerry Seinfeld
The comedian takes a break from having coffee with comics and driving cars to perform two shows at the Fox Theater in Riverside on Friday, September 15.  Tickets run $85 to $10.
Have fun out there and enjoy the nice weather!
If there's an event you think we should include on a future calendar post, let us know about it.  We don't post just anything, so you'll have to find a way to promote that yard sale some other way.  But, if you think it's something cool that people would enjoy, send it on over.