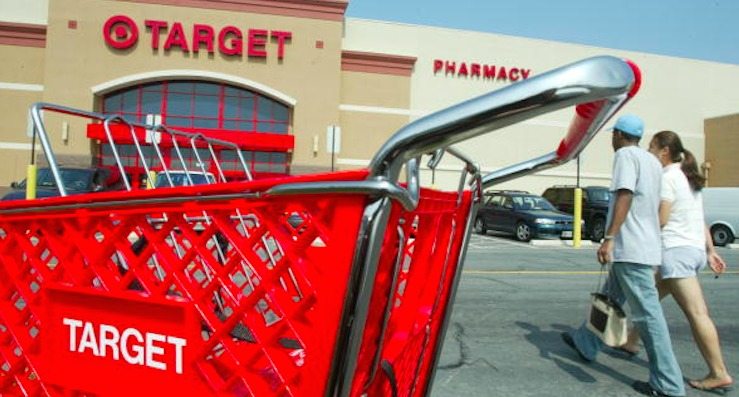 Shoppers at a Target store in Campbell (near San Jose) actually paid attention to the store's intercom system for once, but that was only because it started playing the soundtrack to a porno.
Gina Young, a mother of twins, was shopping in the store on Wednesday morning when, for some reason, a woman's moans began playing over the intercom which was followed by some, well, ummm descriptive words about body parts.
"People offered to help me cover my twins' ears," Young told Fox 11. "Others threw their stuff down and walked out. Employees were running around everywhere. Picking and hanging up phones, which worked….for about two minutes before it started up again."
Young, who posted the video to YouTube (you can watch it here) and Instagram, wrote "My 3 year old twins asked 'is she hurt?' Terribly awkward."  She claims it went on for about 5 minutes.
The store issued an apology over the intercom once they finally got the porno off (not sure if the woman heard moaning got off first).  Target also issued a statement stating that they are "actively reviewing the situation with the team to better understand what happened, and to help ensure this doesn't happen again."
https://www.youtube.com/watch?v=nvGBQ9bev2k