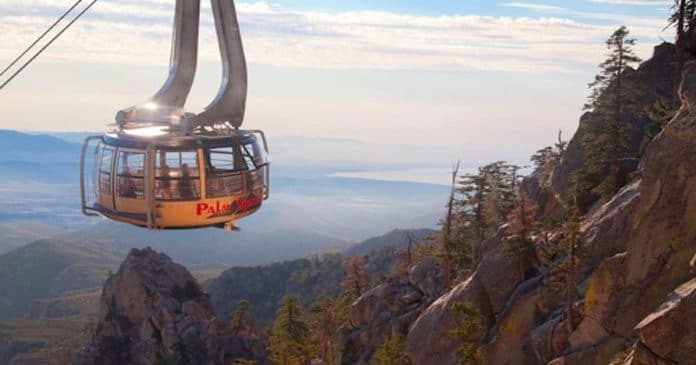 That hellacious Valentine's Day storm that dumped a fuckton of rain on Palm Springs and the Coachella Valley really did a number on Tramway Road and it looks like it's going to take some time to get the Palm Springs Aerial Tramway accessible to the public again.
The Tram has been closed since the roadway leading to it was washed out by the 3.71 inches of rain that fell over a 24-hour period on Valentine's Day.  According to the Desert Sun, the cost of repairing the road will be at least $58,000.
Typically, this is a busy time of the year for the Tramway, and with their being soooooo much snow in the mountains, it would undoubtedly be super-packed at the attraction if it were open.
Tram officials do not have a timeline on when to expect it to be open again – but, hopefully, that will be sooner rather than later.