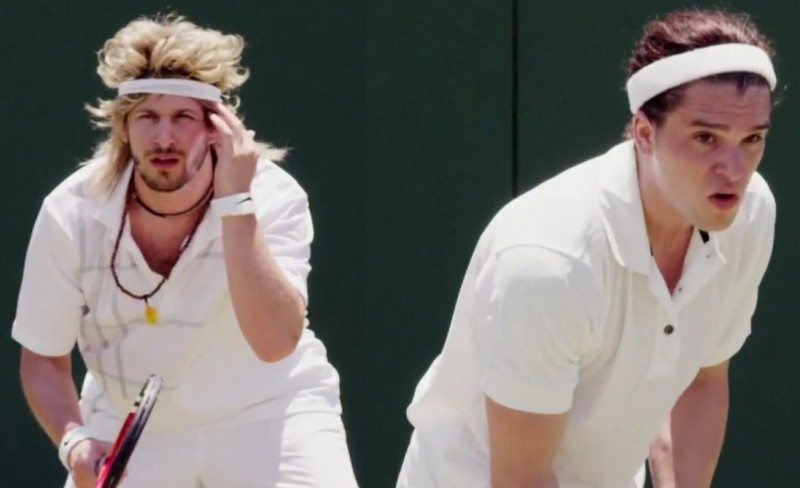 HBO has released a new trailer for its upcoming tennis mockumentary 7 Days in Hell starring Andy Samberg and Jon Snow Kit Harington. The movie may be set at Wimbeldon, but it was actually filmed in Palm Springs.
"We shot it in three days in Palm Springs," Harington told Collider. "We shot it in less time than it's set over… We just shot the shit out of everything. We just got everything we could. And it was farcical and stupid and I really want people to see it."
The plot of the film centers around Harington and Samberg who play each other in the longest tennis match in history.
The comedy also features Michael Sheen, Will Forte, Lena Dunham, Mary Steenburgen, Karen Gillan, and Fred Armisen as well as cameos from plenty of familiar tennis faces.
7 Days in Hell makes its debut on HBO on July 11 at 10 p.m. – but you can check it out early by streaming on HBO NOW and HBO GO starting on July 8.
Watch Harington's entire interview with Collider here: