A March for Our Lives rally was held in Palm Springs on Saturday at the Palm Springs High School Football Stadium.   The event was one of many taking place around the country – with teenage activists protesting gun violence in the wake of the mass shooting at Marjory Stoneman Douglas High School in Parkland, Florida.
The event saw thousands descend upon the football field at Palm Springs High School where they saw speeches from students and a moment of silence for each of the victims of the Parkland shooting. The protestors then marched by the Palm Springs Police station, fire station, and to Palm Springs City Hall, before eventually heading back to Palm Springs High School.
Here is what it was like: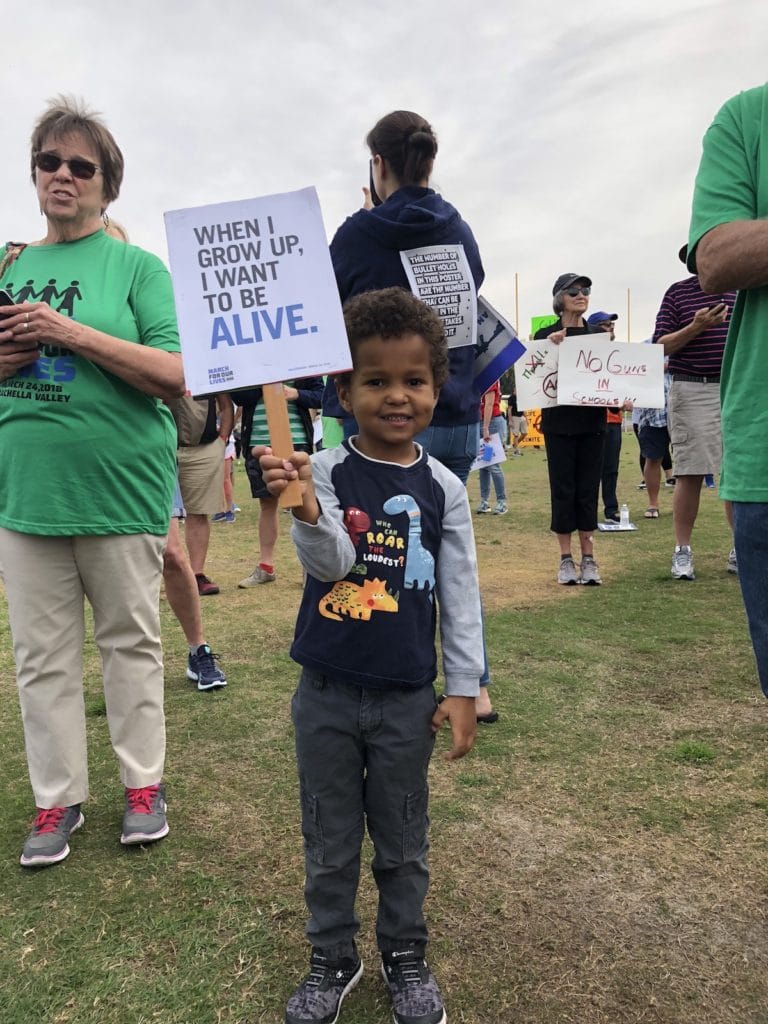 Were you there? Have a photo to add? We would love to see them in the comments.