There is now, literally, a Starbucks everywhere on earth.
The one-of-a-kind Starbucks café has no sign on the outside, but on the inside, it's definitely a Starbucks. The café is part of the new Base Camp Eatery, a remodeled space that occupies the lodge's old food court in one its original mid-century buildings.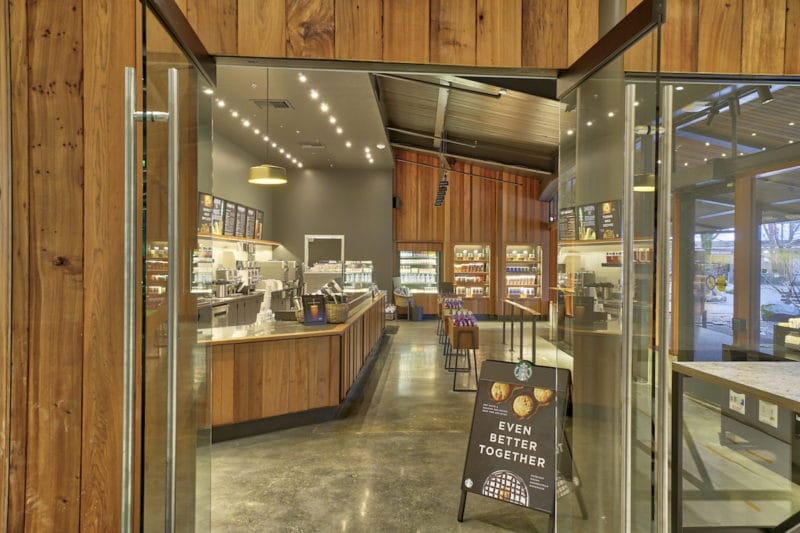 The project was a collaboration between the U.S. National Park Service and Aramark food service to create a comfortable place for visitors to recharge and relax. It's the first Starbucks café within a U.S. national park.
"We put a lot of thought into the design," said Karina Lagace, a store designer from Starbucks design studio. "We wanted to be respectful to the park and added only what we needed to."
Here are some pics: