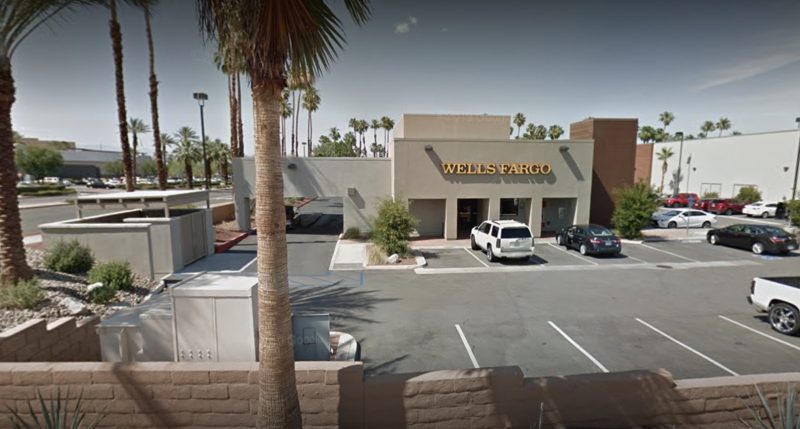 Police are investigating after the Wells Fargo bank on Bob Hope Drive was robbed on Thursday, just six months after another robbery at the same location.
The Riverside County Sheriff's Department told KESQ that a man entered the bank, which is located across the street from the River at Rancho Mirage. about 9:16 am, brandished a handgun, and fled with an unknown amount of currency. No injuries were reported.
There was no information released regarding a suspect, though no one was in custody at this time.
The same bank was robbed on June 10, 2019.  That robbery is still being investigated.