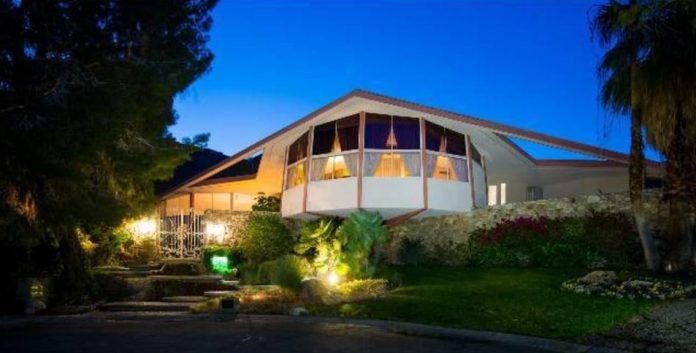 The Elvis Presley Honeymoon Hideaway house in Palm Springs has dropped in price…again.
The Coachella Valley pad has been on the market since 2014, when it debuted with a $9.5 million price tag. Since then the odd-shaped home has seen its price consistently drop.
This week, as the LA Times noted, it dipped to over two-thirds of the original ask – with it now prices at $3.2 million, down another $60,000 from the last time we checked in in October.
Built in 1962 by Robert Alexander, the house on Ladera Circle was named Named "The House of Tomorrow" by Look Magazine upon completion, notes Dwell.
But, and you probably already know this by the nickname of the home, its greatest claim to fame is that Elvis and Priscilla Presley stayed there following their secret wedding in 1967.
You can check out the listing here.