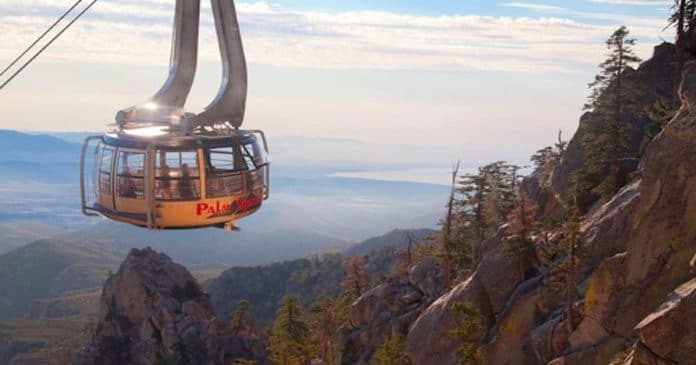 It might be until April…APRIL!!…until the Palm Springs Aerial Tramway is able to reopen and that Valentine's Day storm from hell just keeps on punching all of us right in the gut.
Crews are currently clearing out Tramway Road and plenty of work still remains, including bringing in heavy equipment to remove rocks and trees and repairing the main power line to the Mountain Station, according to the Desert Sun.
There's also some minor roof damage to be repaired at the Mountain Station and potable water is not available at the Valley station, thanks to dirt and debris blocking an intake valve – so, yeah, there is much to be done before the Palm Springs Aerial Tramway can reopen.
The tentative reopening date is April 1, so, while it doesn't look like you will be making it up there anytime soon to see all that snow (such a bummer), maybe spending a little time during Spring Break at the Tram will still be a possibility.
Let's hope so.