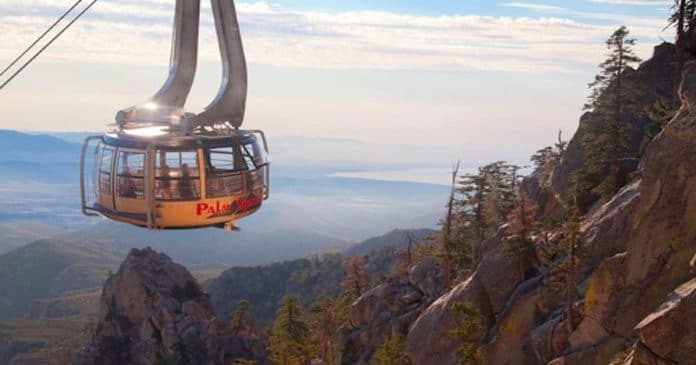 The Palm Springs Aerial Tramway will be closed until at least April 1 as repairs are made to the attraction from the destruction wrought during the Valentine's Day Storm that brought not only a fuckton of rain to the Coachella Valley, but also…wow…check out this surveillance video from that day!
The Palm Springs Aerial Tramway releases video and photos of the massive destruction from the Valentine's Day storm that brought flooding to the area. Repairs continue, the tram due to reopen on April 1st. More about damage to the area tonight Live at 5. https://t.co/zRvjT1aSL6 pic.twitter.com/qDjIOw0CJf

— Karen Devine (@KarenDevineKESQ) March 7, 2019
Yeah, that's not good.
The Palm Springs Aerial Tramway is expected to lose $3 million during the closure (but is still paying their employees…which is nice of them).
Once reopened, perhaps you can plan on taking a trip up the mountain to not only show your support for the Tramway, but also get in a pretty rad hike, if you want.