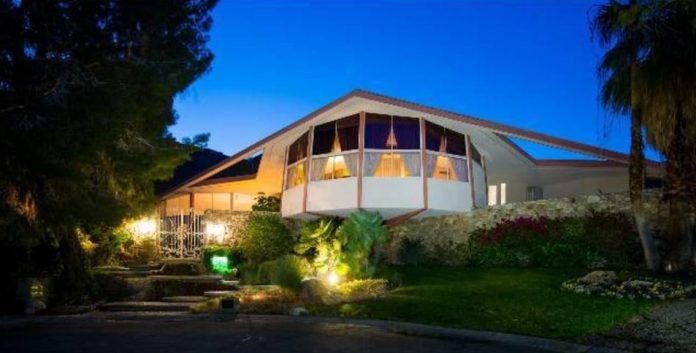 The Elvis Honeymoon Hideaway in Palm Springs has hit the market and, no, you are not having deja-vu…this has been happening a lot these last few years.
The LA Times notes the property is for sale for $3.2 million – which is the same price it was listed at earlier this year when you, and everyone else, decided yet again not to buy it.
The house was made sort of famous after Elvis and Priscilla stayed there in 1967 after their secret wedding.
The place originally went on the market five years ago for a whopping $9.5 million. One reason for the price drop: the lot size has shrunk since then, from 1.25 acres to 1/3 of an acre. as early this year.
The Ladera Circle home boasts 4,695 sq. feet of living space with 2 bedrooms, 5 bathrooms, a pool, and some pretty nice mountain views.
You can check out the listing here.