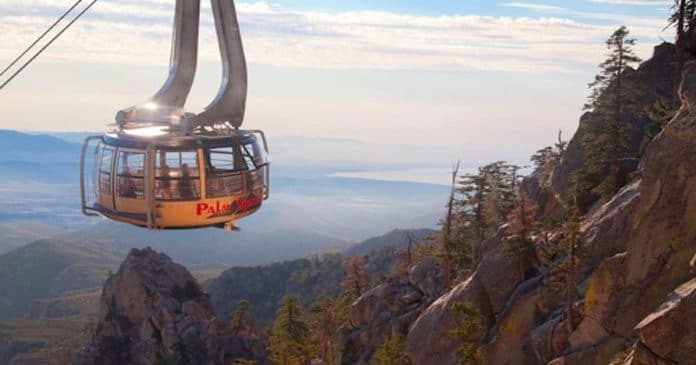 After being forced to close down due to the destruction from that Valentine's Day Storm from Hell, The Palm Springs Aerial Tramway is poised to reopen next week.
That's good news for the Tram, which says it has lost nearly $4 million in repair costs and lost ticket revenues during the shutdown and it's also good news for you – as the Tram is great and there's still lots of snow up there!
Related: Here's how to get the best deals on Tram passes
Related: Tips and tricks for the Palm Springs Tramway
"We truly look forward to welcoming back tram visitors beginning April 1st," Tramway General Manager Nancy Nichols said in a press release. "Also, I wish to extend a sincere thank you to the entire Tramway staff for their efforts during our closure. And I'd like to offer a special thanks to our maintenance department for their tireless repair efforts and to our security department for their gracious greeting at our entry gate of disappointed patrons."
Make Stuft Pizza your spot for summer sports viewing in the Coachella Valley
When going out to watch the game, make your stop Stuft Pizza Bar & Grill – brought to you by Stuft Pizza.