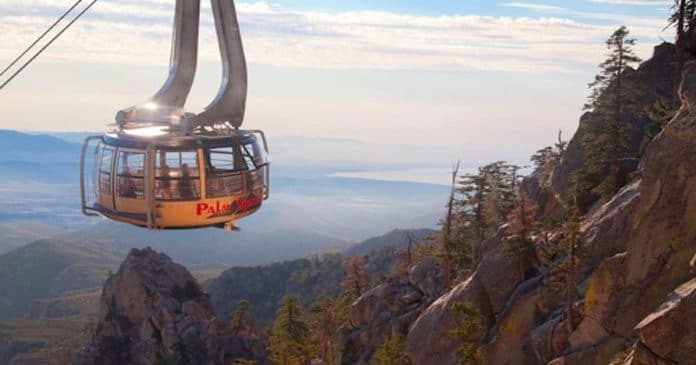 The annual fall maintenance is over and beginning today (October 1), you can once again take a ride up the Palm Springs Aerial Tramway.
The popular Coachella Valley attraction closed for several weeks in order to replace the upper haul rope and bearings on numerous tram systems, conduct comprehensive mechanical testing, and to resurface the parking lots and a section of Tram Way. Crews also conducted annual cleaning and refurbishment at both tram stations.
The reopening marks the beginning of the Palm Springs Aerial Tramway's 55th season.
Related: Headed up the tram? Here's everything you need to know.