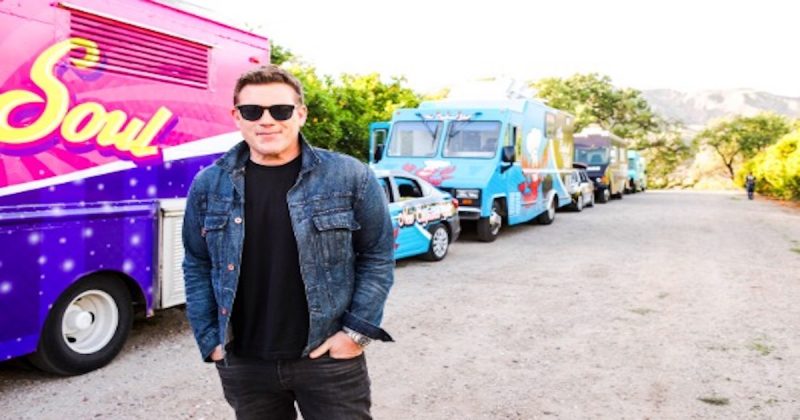 It's weird that a show that is all about food trucks would stop in a town that, ummm, doesn't much care for them – but here we are, folks.
The five teams remaining on "The Great Food Truck Race," a Food Network series hosted by Tyler Florence, filmed at the Palm Springs Aerial Tramway on Monday morning, according to the Desert Sun. Now they are off to sell their grub around town.
The series features various teams competing to sell the most food each week out of their food truck and also features various skill competitions. It's the second time that the show has stopped in the Palm Springs area – as the series had a Stagecoach-themed episode last year.
Here's where some of the teams will be in case you want to try them and, who knows, maybe even get yourself on the teevee. 
The Lunch Ladies, will be at the Camelot Theaters in Palm Springs at 1:30 pm on Monday.
The Mystikka Masala Food Truck, will be on Arenas at 2 pm on Monday afternoon.
The Super Sope team will be at the Smoke Tree Village on Monday (no time was given:
The Team Fat Kid Food Truck will be at Green Dragon, a dispensary on Palm Canyon:
Update: If you are looking for Tuesday locations, we are tracking those here.