Sponsored by Cord Media Company
It is festival season once again in The Palm Springs Area and that means tons of great music, food, fashion, and parties. But be sure to leave a little extra time for some of the other awesome things you can do in and around the Coachella Valley, including six of our favorites:
1) Take a Hike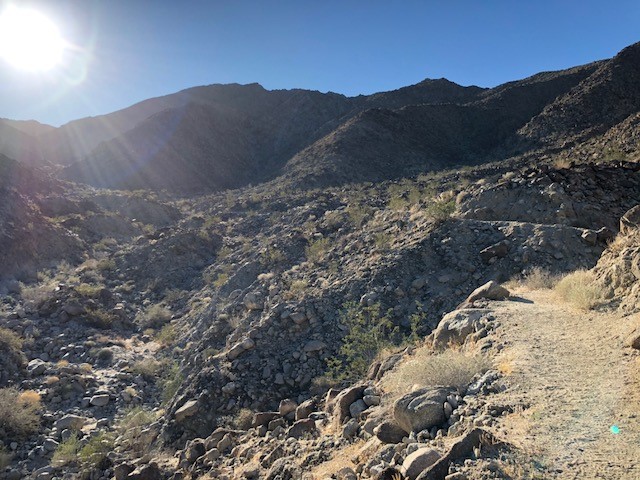 Yeah, yeah, I know. The thought of getting up early to take a hike after a night of partying doesn't sound all that appealing at first, but once you start moving, you will feel great, burn off some of those beer and Spicy Pie calories, and you won't believe some of the views you get on Palm Springs Area trails. Some of our favorites are The Cross Hike in Palm Desert, the Lykken Trail in Palm Springs, and Painted Canyon in Mecca.
2) Check out the Leaf El Paseo
The Coachella Valley's newest dispensary is the only one you will find on the city's famed El Paseo. And you will quickly find, this isn't just any regular dispensary, oh no. The Leaf is an elevated cannabis boutique experience with experts to help the newly curious or the fully initiated. Of course, they'll be having some specials and promotions for festival season. Be sure to visit them at 73740 El Paseo in Palm Desert.
3) Stay a couple of extra days
Three days of festival living is exhausting and you know a great place to get in a little R & R after an experience like that? The Palm Springs Area! That's where. Not only will staying a while get you out of being stuck in CoachellaJam traffic the day after the fest, you can also get in a massage, a round of golf, or just kick it by the pool.
4) Pre Game at Stuft Pizza
Located just a quick 10 minute drive from the festival grounds, Stuft Pizza in La Quinta (or Palm Desert if you're staying mid-valley) has a loaded menu of food and drinks. Load up on some quality food and drinks at some great prices before heading into the festival and spending waaaaaay more. If you really want to do it right, plan on heading to Stuft for Happy Hour (every day from 3 to 6) to get a little Pre Gaming in before grabbing an Uber for a short ride to Indio.  Get more info on Stuft Pizza Bar and Grill here.
5) Check out Joshua Tree
Plan on getting to the desert a day or two early or stay a little while longer and head up to Joshua Tree National Park.  Why?  It's absolutely amazing.  That's why.  Seriously.  It's hypnotic and beautiful and unique and surreal and so many other things.  It's also sooooo close (under an hour away), so don't miss a chance to see it.
6) Check out the Living Desert
Did you hear?  There's an adorable baby giraffe at the Palm Desert zoo and gardens!  And that's just the beginning.  There are tons of animal encounters, butterflies, camel rides, interactive experiences, and so much more.  It's a great way to spend the morning before heading out to the festival.  Get more info here.
Enjoy your time in the Coachella Valley and your time at the festivals!