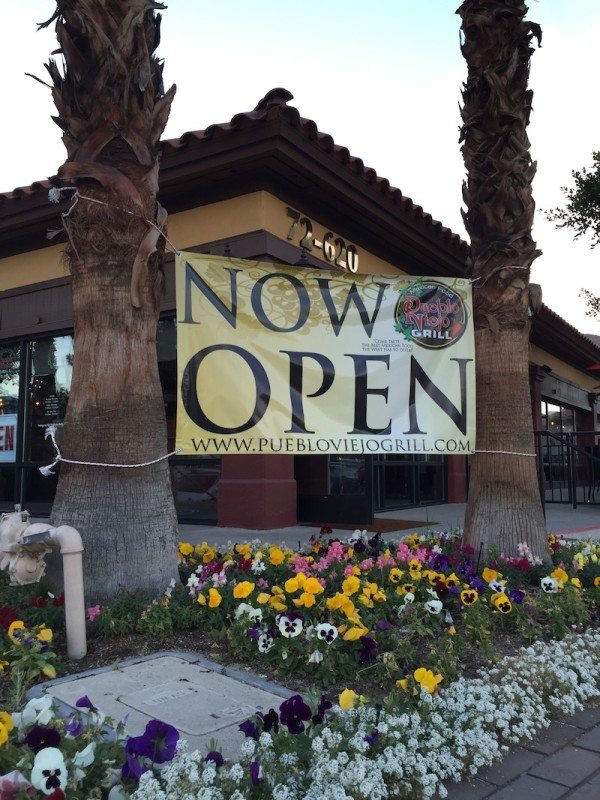 A few years back, TGI Friday's was a bit of a Palm Desert's hot spot (kids, ask your parents). A large bar, good happy hour prices, and many deep fried appetizers made the restaurant pretty popular. But after seeing newer, hipper establishments like YardHouse open their doors – TGIFriday's slowed down and ended up closing down. And for 8 years, the building sat empty.
But now it is back open, well kinda.
Pueblo Viejo Grill has opened their third Coachella Valley location inside the old TGI Friday's building (by Vons at El Paseo and 111) – and surprisingly, it is basically unchanged.
The phone booth is still there:
The bar looks the same:

There is still a canoe up on the wall:
Now unlike TGIFriday's, you won't find the staff sporting any flair:
But they will make you a michelada (or two), so there is that:
Pueblo Viejo Grill is located at 72-650 El Paseo in Palm Desert.