If at first you don't succeed, try, try again.
Suzanne Somers, who has had a hell of a time unloading her 72-acre Palm Springs hillside estate over the last few years, has put the property back on the market, yet again, this time at an even lower price.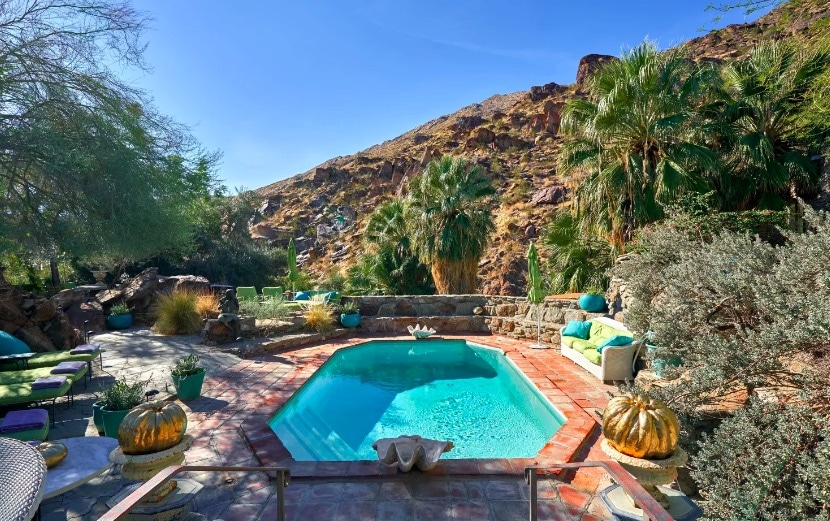 The home is now listed at $9.5 million, according to the LA Times.  That's way down from the $35 million that Somers and her husband, producer Alan Hamel, tried to sell it for 11 years ago – yet possibly more than anyone seemed willing to fork over in an auction that was cancelled at the least minute in 2018.
Related: The Bob Hope Palm Springs House – Here's what you need to know
Related: That Palm Springs Time Machine house is now for sale
Somers, who has since downsized in the Coachella Valley, is now once again looking to offload the five villa estate – which includes a kitchen that can fit all the produce and a bathtub that's literally outside.
You can check out the listing here.