Super Bowl Sunday is fast approaching and you are looking for the best spot to watch the Chiefs beat the 49ers (oh yeah, we are calling it now), we have you covered.  Heere are some of the best bars, restaurants, casinos and more to catch all the football, the commercials, and the Jennifer Lopez / Shakira halftime show.
Where to Watch the Super Bowl in Palm Springs:
Listed in no particular order.  This post will be updated as more events are announced.  If you know of something you think should be listed here, let us know about it.
Agua Caliente Casino Rancho Mirage
For $10, you can watch the game on a huge 40 ft. screen inside The Show, plus you get a hot dog and a T-shirt.  You can buy your tickets now for the event for $10.
Meanwhile, 360 Sports will be showing the game with a special menu, T-shirts, pom poms, and an appearance by All Pro Football Players Jamal Anderson and Jeremy Newberry. You can make reservations now – with a $75 minimum order needed to secure your seat.
Agua Caliente Casino Resort Spa 32-250 Bob Hope Dr, Rancho Mirage, (888) 999 – 1995
Stuft Pizza
Stuft Pizza has tons of TVs throughout the bar and restaurant, plus they do Happy Hour every day from 3 to 6 pm and, oh yeah, that's during the Super Bowl!
Stuft Pizza Bar & Grill, 72840 Highway 111 (Westfield Mall), Palm Desert, 760-610-7990 and 78015 Main St. (Old Town), La Quinta, 760-777-9989
Augustine Casino
The Coachella casino will have a special stadium-style buffet for $14.95 at Cafe 54 and will be showing the game throughout the casino.
Augustine Casino, 84001 54th Avenue, Coachella, (760) 391-9500
Eureka!
The popular Indian Wells burger, beer, and whiskey spot will offer guests an order of wings and a beer (one of the permanent beer handles) starting at 1 pm on February 2, and going all the way to close.
Eureka!, 74985 CA-111, Indian Wells, (760) 834-7700
Spa Casino
The Casino Center bar will be giving away "The Ultimate Man Cave" complete with big screen TV, recliner, and foosball table.
Spa Resort Casino, 401 East Amado Road, Downtown Palm Springs, (888) 999 -1995 
Yardhouse
They will be turning down the classic rock and turning up the volume on the TVs – so you can watch the game, the halftime show, and the commercials – plus they have more than 100 beers on tap, so you will probably find one you like.

The Yardhouse, 71800 California 111, Rancho Mirage, (760) 779 – 1415
Draughtsman
The Palm Springs spot has plenty of TVs, beers on tap, a large drink menu, and a pretty tasty burger. They will have an all-you-can-eat menu including things like Pimento cheese dip, tacos, and hot dogs and your ticket also includes drinks from 3 to 8 pm.  Tickets are $85 and available here.
Draughtsman, 1501 North Palm Canyon Dr, Palm Springs, (760) 507-1644
Morongo Casino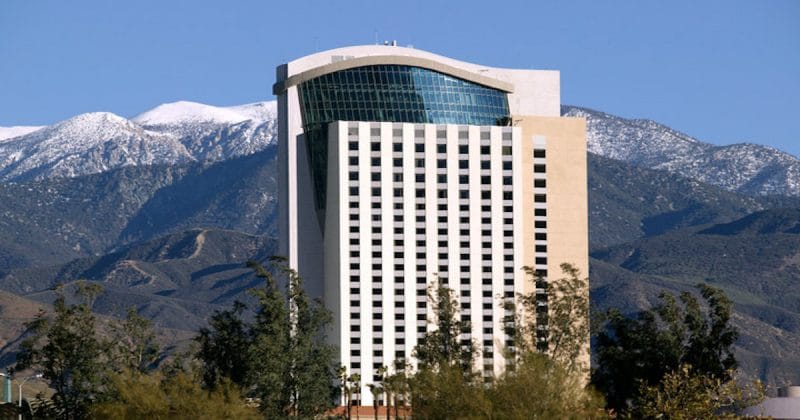 The Cabazon casino is hosting an event with those in attendance getting access to a buffet, plus a soda, two drinks (beer or wine), souvenir photo, raffle ticket for drawing, and a swag bag.  Tickets are $54 and available here.
Morongo Casino Resort, 49500 Seminole Dr., Cabazon, (800) 252-4499
Las Casuelas Terraza
Those in the cantina will enjoy complimentary appetizers with the purchase of any drink from the first quarter through half-time. During the airing of the game, they will be serving up margaritas, cervezas and cocktails, plus fresh and house made $1 chicharrón street tacos.
Las Casuelas Terraza, 222 S Palm Canyon Dr, Palm Springs, (760) 325-2794
Burgers and Beer
TV screens everywhere (even in most booths, so you can flip back and forth with the Puppy Bowl, i you so choose) plus a full menu and plenty of beers on tap.
Burgers and Beer, 72-733 Dinah Shore Drive in Rancho Mirage (760) 202-4522 and 79-815 Highway 111 in La Quinta, (760) 775-6494
Big Rock Pub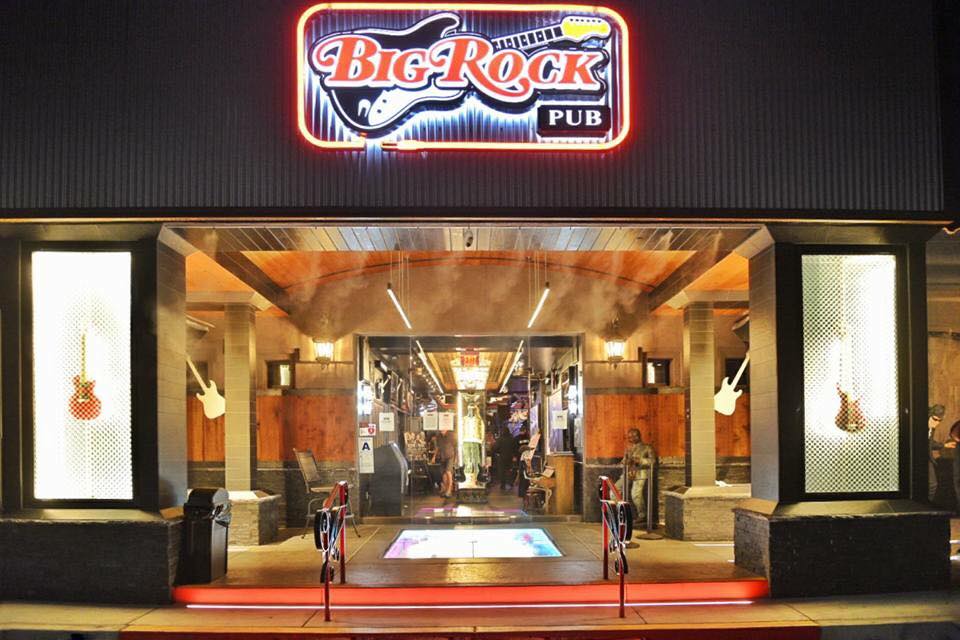 The Indio spot has 30 TVs, inside and outside, a brand new Beer Garden, and will be offering seating on a first come first seated, starting at 1:30 pm. Seats are reserved by purchasing a $25 voucher, which is good for that days food and drink purchases.
Big Rock Pub, 79-940 Westward Ho Dr., Indio, (760) 200-9844
Playoffs Sports Lounge
The Desert Hot Springs spot has 14 flat screen TVs to watch the game plus a good bar.  On game day, they are taking seat reservations for $25, which includes lunch and a chance to win a television.
Playoffs Sports Lounge, 12105 Palm Dr, Desert Hot Springs, (760) 251-2644
Beer Hunter
Over 40 televisions, lots of cold beer on tap, and a menu full of apps, pizzas, salads, burgers, and more.
The Beer Hunter, 78-483 Highway 111, La Quinta, (760) 564-7442
Buffalo Wild Wings
A ton of TVs (including in the bathrooms!) and plenty of beers on tap plus, and this may surprise you based on their name, plenty of buffalo wings – with more than 20 styles to choose from.
Buffalo Wild Wings 72920 California 111, Palm Desert, (760) 779 – 9464
Enjoy watching the Super Bowl in Palm Springs and the Coachella Valley