Super Bowl Sunday is fast approaching and you are looking for the best spot to watch the Rams beat the Patriots (hopefully 🤞). Here are some of the best bars, restaurants, casinos and more to catch all the football, the commercials, and the Maroon 5 halftime show.
Where to Watch the Super Bowl in Palm Springs:
Listed in no particular order.  This post will be updated as more events are announced.  If you know of something you think should be listed here, let us know about it.
Agua Caliente Casino
Former Rams quarterback Vince Ferragamo will be on hand to meet fans and sign autographs.  The casino will show the game inside The Show theater on the giant 40 foot screen as well as in their new sports bar 360 Sports, which features 1,200-square-feet of state-of-the-art big screens along with a full menu and bar items.
The Show will be open to guests of all ages. 360 Sports to guests 21 years of age or older. The 360 Sports kitchen will be ready to satisfy any sports fan's appetite with specially-themed food for purchase.  Seating is limited and will be available on a first come, first seated basis
Agua Caliente Casino Resort Spa 32-250 Bob Hope Dr, Rancho Mirage, (888) 999 – 1995
Stuft Pizza
Stuft Pizza has tons of TVs throughout the bar and restaurant, plus they do Happy Hour every day from 3 to 6 pm and, oh yeah, that's during the Super Bowl!
Stuft Pizza Bar & Grill, 72840 Highway 111 (Westfield Mall), Palm Desert, 760-610-7990 and 78015 Main St. (Old Town), La Quinta, 760-777-9989
Augustine Casino
The Coachella casino will have a special stadium-style buffet for $16 at Cafe 54 starting at 3 pm.
Augustine Casino, 84001 54th Avenue, Coachella, (760) 391-9500
Big Rock Pub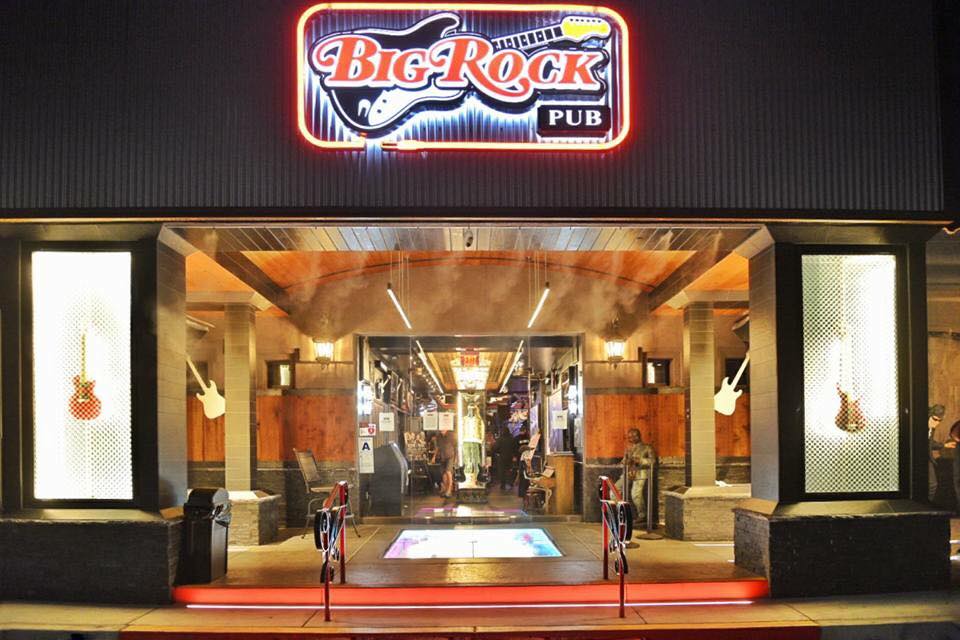 Getting in will cost you $25, but they will then give you a $25 non-refundable, food and drink voucher that you can use on whatever food and drink you purchase throughout the game. Big Rock will be giving away VIP seating for each quarter, complete with food and beverage, in four cozy recliners we have set up for some lucky guests.  Seating starts at noon and is first come, first serve.
Big Rock Pub,  79940 Westward Ho Drive, Indio, (760) 200-9844
Eureka!
The Indian Wells burger spot has a rad deal on a beer and wings starting at 1pm.  It's your choice of one of the many permanent beers on they have on tap plus an order of wings for only $10. Enjoy it before, during, and after they game as they will keep it going all the way through closing time on Super Bowl Sunday.
Eureka!, 74985 Highway 111, Indian Wells, (760) 834-7700
Spa Casino
The Casino Center bar will have drink specials and giveaway things such as an Amazon Echo, tickets to The Show at Agua Caliente Casino, and a Grand Prize, Ultimate Sportsman Package which includes a pool table, VIP tikcets to the BNP Paribas tennis, Clippers tickets, and more.
Spa Resort Casino, 401 East Amado Road, Downtown Palm Springs, (888) 999 -1995 
Yardhouse
They will be turning down the classic rock and turning up the volume on the TVs – so you can watch the game, the halftime show, and the commercials – plus they have more than 100 beers on tap, so you will probably find one you like.

The Yardhouse, 71800 California 111, Rancho Mirage, (760) 779 – 1415
Draughtsman
The Palm Springs spot has plenty of TVs, beers on tap, a large drink menu, and a pretty tasty burger.  They'll have house-smoked spare ribs available on the patio starting at noon on Sunday.
Draughtsman, 1501 North Palm Canyon Dr, Palm Springs, (760) 507-1644
Morongo Casino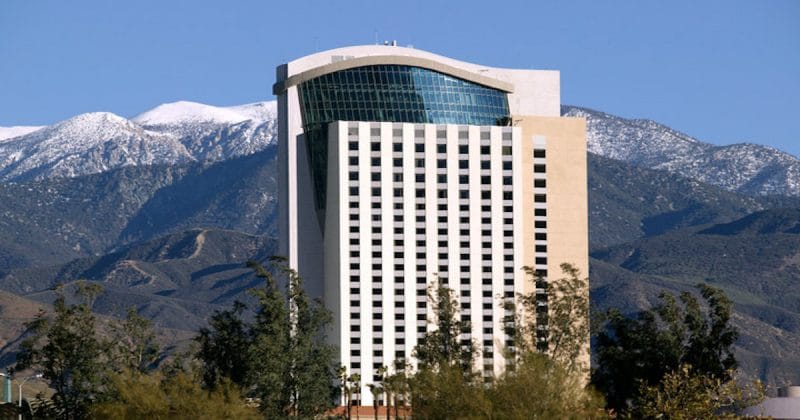 Kendra Wilkinson hosts a viewing party with each ticket getting an all you can eat buffet, 2 drinks, a swag bag, a raffle ticket, and a souvenir photo.  Tickets are $49 and available here.
Morongo Casino Resort, 49500 Seminole Dr., Cabazon, (800) 252-4499
Burgers and Beer
TV screens everywhere (even in most booths, so you can flip back and forth with the Puppy Bowl, i you so choose) plus a full menu and plenty of beers on tap.
Burgers and Beer, 72-733 Dinah Shore Drive in Rancho Mirage (760) 202-4522 and 79-815 Highway 111 in La Quinta, (760) 775-6494
Beer Hunter
Over 40 televisions, lots of cold beer on tap, and a menu full of apps, pizzas, salads, burgers, and more.
The Beer Hunter, 78-483 Highway 111, La Quinta, (760) 564-7442
Buffalo Wild Wings
A ton of TVs (including in the bathrooms!) and plenty of beers on tap plus, and this may surprise you based on their name, plenty of buffalo wings – with more than 20 styles to choose from.
Buffalo Wild Wings 72920 California 111, Palm Desert, (760) 779 – 9464
Enjoy watching the Super Bowl…Go Rams!!