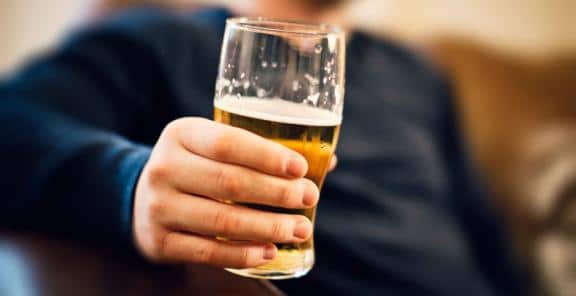 Your next craft brew might have begun its journey in a San Diego toilet.
Stone Brewing has tapped Full Circle Pale Ale, which is made from water that "comes from the toilet."
.@StoneBrewingCo brewed the Stone #FullCircle Pale Ale with purified water from the City's demonstration Pure Water Facility #PureStone ???????? pic.twitter.com/DKZ4dchVfn

— Pure Water San Diego (@PureWaterSD) March 17, 2017
The brewery produced five barrels of Full Circle using water trucked in from the city's Pure Water demonstration plant in Miramar, reports the Times of San Diego.
Stone's chief operating officer Pat Tiernan told the newspaper that the terrible drought in California forced them to cycle through multiple water sources and with each one the brewing methods had to be tweaked.  The hassle of led Stone to reaffirm their commitment  to pursuing a stable recycled-water supply.
And it is not just about the environment.  Stone Brewing Senior Manager of Brewing and Innovation Steve Gonzalez told ABC 10 that the beer is delicious.
"Among the pale ales that I've made, it's probably in the top three," Gonzalez told the tv station adding that beer drinkers will, "get some caramel notes, some tropical fruit notes. It's a very clean tasting beer."
Full Circle is not on sale to the public just yet, but they hope to have it available soon.