Spotlight 29 Casino in Coachella has totally revamped their food court area with four new restaurants, a chance for you to grab a yard of frozen cocktail, some cool murals, and more.
Gone are the days of the drab and empty food court, which you instantly notice as you first encounter the new Pier 29.
Why a pier in the desert?  I have no idea. But, I went inside anyway.
The whole place is painted up with some cool murals that are a nice change of pace from the super boring aesthetics that have been in place at most Palm Springs area casinos.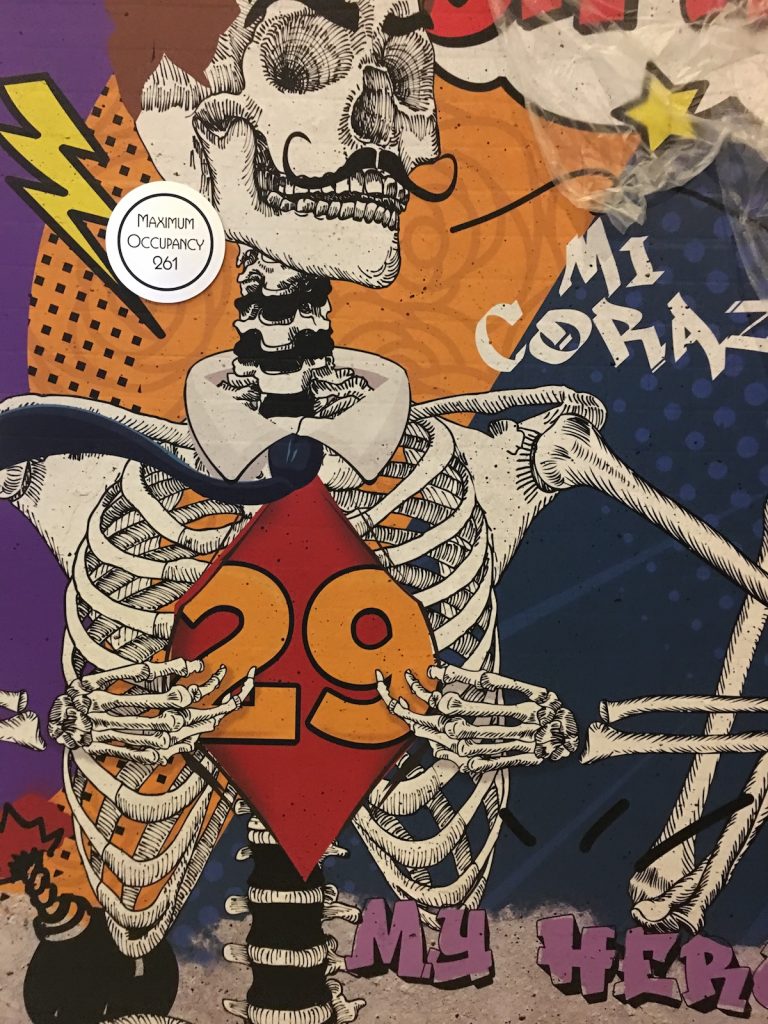 "We're always looking for creative, fun ways to enhance the guest experience at Spotlight 29, and dining is a big part of that equation," said Spotlight 29 General Manager Michael Frawley. "The new restaurants present flavors for any palate and terrific value in a fun, party-style atmosphere."
And what about these restaurants?  Well, let's start with the one with the best name:
Well, hello there, Mr. Weiner.  What do you have to offer?
Ahh, yes. Of course.
Let's now get to the info on the new Spotlight 29 restaurants:
Mr. Weiner's
Mr. Weiner's is, obviously, a hot dog stand.  All of their dogs are served on a Hawaiian bun – which is always the best way to enjoy a dog.  Menu options include:
Coachella Dog: Onions, avocado, arugula, and spicy basil aioli
Obama Dog: Cheddar cheese, relish, onions, mustard, and ketchup
Home Wrecker Dog: Wrapped in two slices of bacon, onions, and bell peppers
Snoop Dogg:  Chili and cheese
The hot dogs are priced at $7.95 for a six incher and, if you are more of a footlong kind of a person, $9.95.
Mr Weiner's also has a burger, a spam item, fries, onion rings, and shakes.
Sharkey's Pizza
Sharkey's offers meatball subs for $5.95 and personal pizzas with your choice of toppings including pepperoni, ham, sausage, pineapple and mushrooms.  If you want to spice it up, there's also jalapeno and spicy peppers.
An 8 inch cheese pizza is pretty reasonably priced at $4.95 – with each topping adding 50 cents.  A 14 inch pizza runs $9.95 with toppings costing a buck.
Easy Rita's Margaritas
I'm not sure if Easy Rita is related to Lovely Rita meter maid, but I am positive she has those big-ass frozen drinks like you can get in Las Vegas.
You can choose from flavors like Mango Magic, Pina Colada, Strawberry Sweetheart, Peachy Keen, Rock Star Raspberry, and Legit Lemon Margarita. You can opt for a virgin or live it up and add 1800 Tequila, Malibu Rum, Meyers Dark Rum, Captain Morgan's Spiced Rum, Bacardi Rum, Jack Daniel's Tennessee Whiskey, Tanqueray Gin, or Absolut Vodka.
Non-alcoholic versions $4 for a 16 ounce and $7.50 for a huge 24 ounce version.  The ones with booze run $9 for a 16 ounce and $15 for a 24 ounce – which they recommend you share with a friend.
La Diabla Maria
You'll find this sit down spot adjacent to the food court (where Groove Nightclub used to be).  La Diablo Maria serves up street style tacos, tequila flights and ice cold cerveza.
Choose from carne asada al pastor, pollo, tripas, lengua, barbacoa, or pork chorizo – and this place isn't messing around, as La Diablo Maria makes their flour and corn tortillas fresh in house!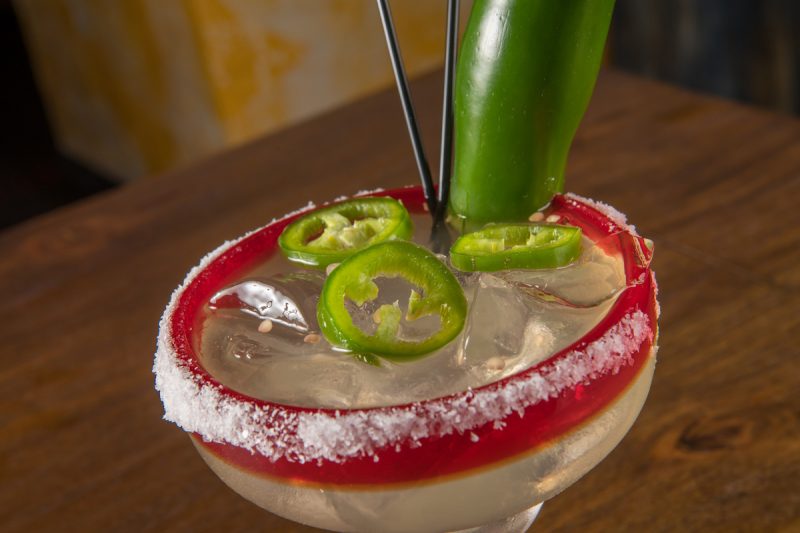 You can try one or all of the new Spotlight 29 eateries beginning Friday, August 31.
Spotlight 29 Casino, 46-200 Harrison Pl, Coachella, (760) 775-5566