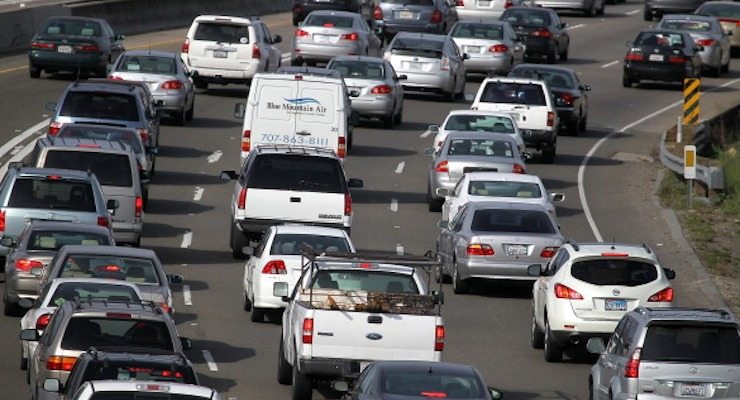 Even though gas is crazy expensive and there's a new season of Stranger Things to watch on the Netflix, that's not stopping the whopping 3.5 million people from hitting the roads in Southern California this 4th of July weekend – which means that, if you don't plan your trip right, your drive is going to suck.
The 3.5 million figure is a record, according to AAA – which expects the number of people traveling by car to be up nearly 4 % from last year, according to ABC 7.
And while the thought of traffic stinks, the thought of getting away to the beach or the mountains for the 4th of July weekend also sounds nice – so if you do, try to avoid traveling during the peak time of the weekend which is expected to be between 11:30 am and 1:30 pm in Southern California.   AAA believes that time spent traveling will take triple the amount of time as it normally does in some places during those hours and, wow, that sounds awful.
Your best bet to beat traffic would be to leave now. Like, right now!!! And, if you are going somewhere cool, please take me with you.
Good luck! Happy 4th!!