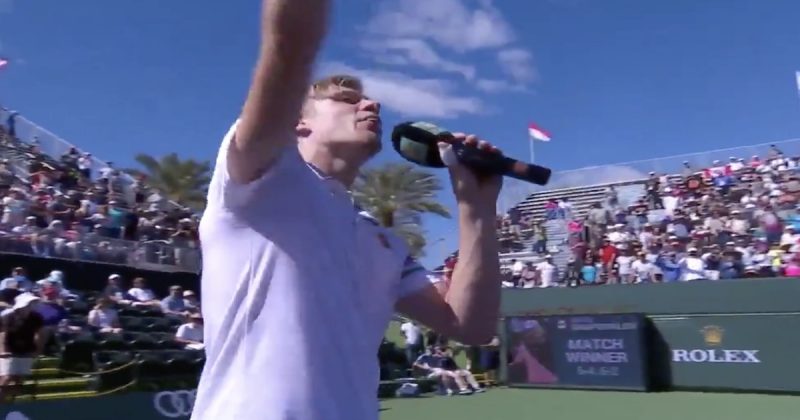 Meanwhile, in Indian Wells…
SHUT. IT. DOWN. @denis_shapo 🇨🇦

The kid's got BARS 🎤#BNPPO19 pic.twitter.com/NzjbztUxyp

— Tennis Channel (@TennisChannel) March 12, 2019
That's Denis Shapovalov, a 19-year-old pro from Canada, the hot spot for tennis player / rappers who recite lyrics from their phone.  And yes, the Tennis Channel was all about this dude's flow:
.@Denis_Shapo's flow:

I'm here in Cali with the fans gettin' hella lit,
Happy with the win today,
Now I got a flow to spit,
Loving the support,
I leave it all on the court,
Fighting like a wolf,
I'll be back for more so take care and good night,
THURSDAY WE BACK, AIGHT?!#BNPO19

— Tennis Channel (@TennisChannel) March 12, 2019
He beat the Number 10 seed Marin Cilic on Tuesday at the tournament and then he laid down that rap.
Indian Wells is "hella lit" these days.
(h/t Shad)