Sooooooo maybe nobody has informed Snoop Doog that Coachella Valley Wind-Up, a concert that was to be held at an old Sam's Club building, has been cancelled? Because it sure looks like he is still planning on coming to La Quinta.
This is what appears at Snoop's official website today: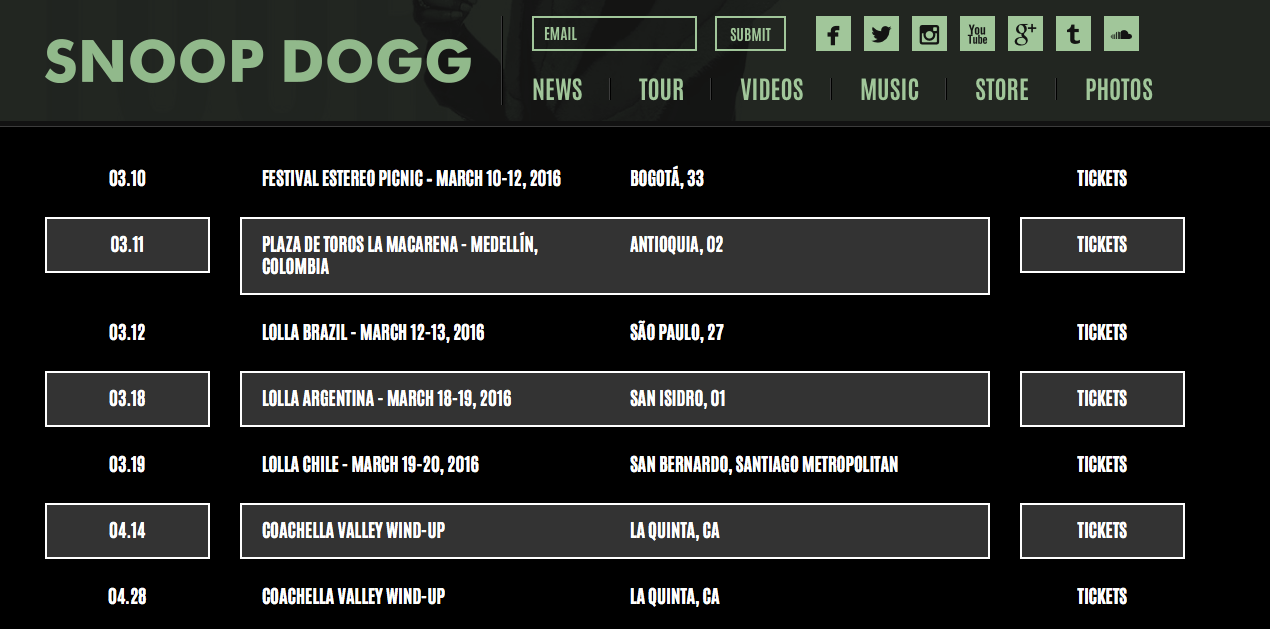 It could be that they have just not updated the website. But, it could also be that Saxony forgot to tell him that the event was cancelled and he is still going to show up! Let's hope so.
Also, does anyone have the keys to that old Sam's Club building?