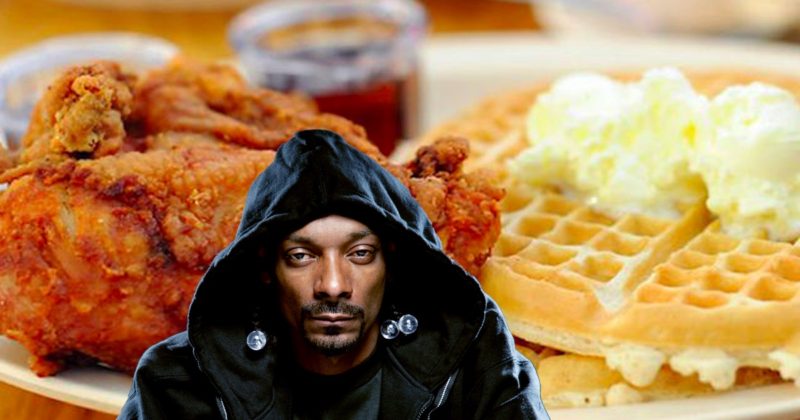 Roscoe's Chicken and Waffles is bringing their delicious food to the Coachella Valley the next two weekends along with a DJ performance by Snoop Dogg and you don't need a Coachella wristband to be there.
The restaurant will be doing a "Roscoe's After Dark" pop-up at Spotlight 29 Casino on Friday, April 13 and Saturday, April 14, the again on Friday, April 20 and Saturday, April 21. The restaurant will be serving several chicken and waffle options in the transformed Groove club inside Spotlight 29 Casino from 9 pm to 5 am each night.
And no, unlike the pop-up for Shake Shack that is also coming to the desert, you won't have to have a Coachella wristband to enjoy.
"Given that Roscoe's is a California-based soul food staple and was founded by Herb Hudson, who carried a large Motown following, Roscoe's has now won the hearts of some of the biggest names in hip hop," the website states. "This year's Coachella line up is now driven by the same audience, making this partnership of brands the perfect combination of music with soul and soul food."
Options on the pop-up menu for the restaurant include Obama's Special (three wings and a waffle), Carol C Special (breast and a waffle), Beyhive Special (waffle with no chicken), and a Leg, Thigh, and a Waffle. All options are $20, except the Beyhive Special which is $17. There will also be a Coachella Special – but there are not details about what is included.
There will also be a VIP After Hours nightclub during Weekend One of Coachella from 11 pm to 4 am. Various DJs will perform the VIP party, including DJ Snoopadelic – aka Snoop Dogg – on Friday, April 13. According to the website, the VIP party is invite only.
According to organizers, guests will have a change to sip on "brunch-inspired beverages" such as a Reese's Puffs Cereal Martini or a Captain Crunch Cocktail.
Orders can be placed in advance on the Roscoe's After Dark website – which also has limited edition merchandise available – including hats, hoodies, tanks, and shirts.
You can get more info here.
Spotlight 29 Casino, 46200 Harrison Place, Coachella, (760) 775-5566