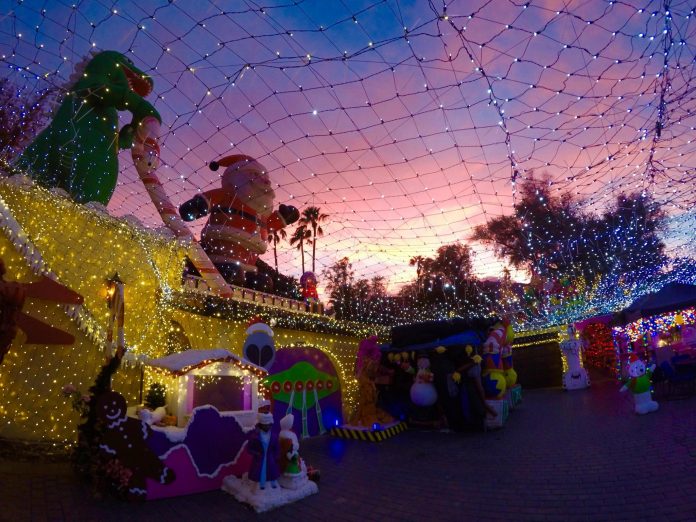 Robolights – the weird and, well, it's just weird, man…Christmas light display will run from now through January 2. It's your last chance to see it at its current location as the city struck a deal with the artist behind Robolights, Kenny Irwin, to move it literally anywhere else next year. So, if you want to check it out one last time, this is your chance. Just be ready to wait in line.
Attorneys for Irwin told the Desert Sun that the event is attracting more than 3,000 people per night – which means a wait of about 45 minutes to get in to see a a winter wonderland comprised of busted microwaves, a robotic Santa made of old vacuum parts, and other RoboLights wonders.
If you go, be sure to get there by 9:30, as that's the last entry time – with the lights going out at 10 pm. Visitors can park their ride at Ruth Hardy Park when visiting starting at 4 pm.
Learn more about RoboLights here.