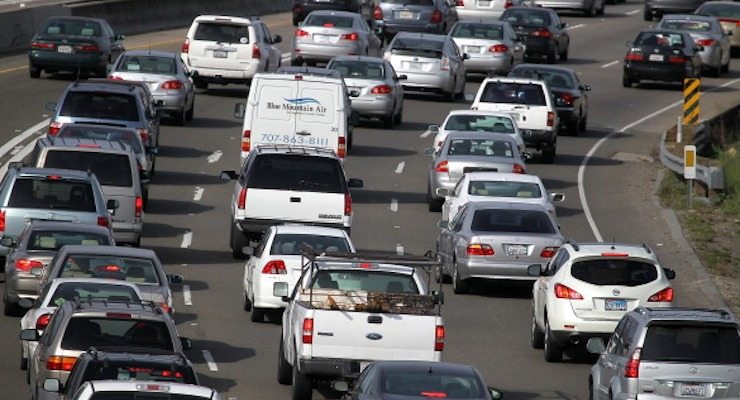 If the last few years have taught us anything it's that on the Monday after Coachella or Stagecoach, don't even try to head west on the 10 Freeway. But, thanks to a new road in the works, there might soon be an alternative to the I-10 parking lot.
Officials have created an environmental report on the project and will discuss with the public at a meeting next week, reports the Press Enterprise.
The proposal is to build a two-lane road extending approximately 3.3 miles from the intersection of Hathaway Street and Westward Avenue in Banning east to the intersection of Bonita Avenue and Apache Trail in Cabazon. The project includes bridges over Smith Creek and the San Gorgonio River, paving of two lanes, a median, paved shoulders, drainages, a shared use path and sidewalks.
Talks of an alternate route have been underway for at least a decade and 14 alternatives were considered before the final two were chosen.
The public meeting will be held at 5 pm Thursday at Banning High School and, if anyone shows up who has ever been caught on the 10 when there was an accident, shutdown, or when the Outlets get jam packed on Black Friday, I imagine there will be a lot of high-fives and questions about how soon the damn road can be built.
You can check out more about the here.