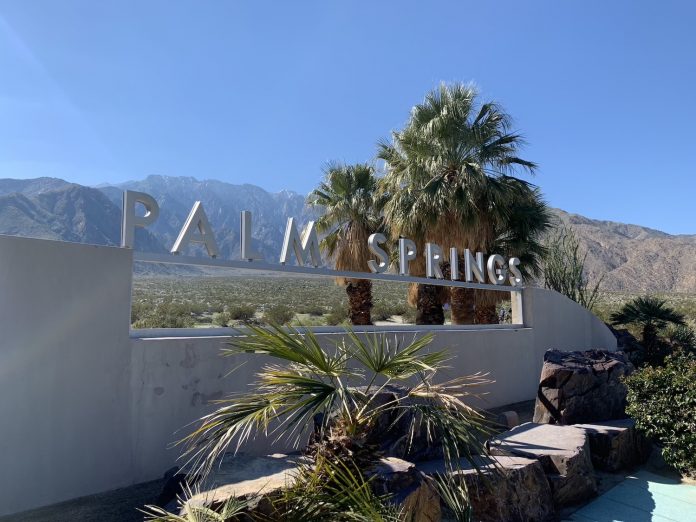 Zillow has a report out about buying homes in so-called "gayborhoods" around the country and it finds that homes in them are priced far above homes elsewhere, including in Palm Springs.
The report defines gayborhoods as areas with the highest share of same-sex couple households, based on data compiled by the American Community Survey.
Here are the details, via Newsweek:
A property in the Riverside area of Cleveland, where 3.1 percent of households are same-sex couples, costs $221,000 on average. That represents a 293.9 percent premium on the typical home value for the overall metro area.

Properties in the area of Philadelphia surrounding Lombard and South Station are 241.9 percent more expensive than anywhere else in the City of Brotherly Love.

In West Palm Springs, meanwhile, the average cost of a property is 233 percent higher than in other parts of the Riverside County metropolitan area.

At 9.1 percent, the neighborhood has the second-highest concentration of LGBT people, behind only San Diego's North Banker's Hill, where the rate stands at 10.1 percent. In the latter, the average property costs $792,400, a 25 percent premium on the city's average home price.
Zillow claims that home values in gayborhoods are higher as gay couples tend to have fewer children than heterosexual couples, leaving them with a larger disposable income.  They are also in demand as they are often identified as areas that very open-minded communities and fertile ground for tech hotspots and gentrification.
The report did find that there were LGBT areas that homes were cheaper for buyers – with Kansas City, Missouri and San Antonio, Texas gayborhoods seeing homes sell for 36% cheaper than in the rest of the metropolitan area.