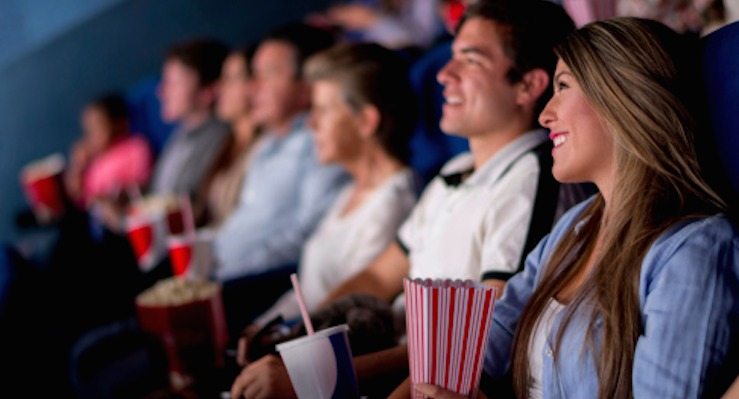 Add movie theaters to the growing list of places (airports, amusement parks, stadiums) where your bag is inspected before entering.
Regal Cinemas, who operate 3 movie theaters in the Coachella Valley, have instituted bag inspections to their security policy. A notice added to Regal Cinemas admittance-procedures list reads:
Security issues have become a daily part of our lives in America. Regal Entertainment Group wants our customers and staff to feel comfortable and safe when visiting or working in our theatres. To ensure the safety of our guests and employees, backpacks and bags of any kind are subject to inspection prior to admission. We acknowledge that this procedure can cause some inconvenience and that it is not without flaws, but hope these are minor in comparison to increased safety.
And while some are upset by the new policy:
So no gun control, but now YOUR bag will be searched at the movies because … you know, more "Freedom." @NRA style. http://t.co/9ek2gk3MYO

— Anthony Breznican (@Breznican) August 20, 2015
https://twitter.com/TeamTraylor85/status/634127570057822208
Others are ok with it:
I fully support @RegalMovies decision to up security & search bags/backpacks. Shootings are happening way to often!! I say it's about time!

— Justin Golson (@justinfkntime) August 20, 2015
Tho it might be irritating as hell when arriving late, still COMPLETELY support enhanced security at Regal Cinemas!

— Maria Foss (@SleeplessMarea) August 19, 2015
And some just see it as a way to increase sales of candy:
Bag Searches @ Theaters May Increase Concession Sales, But It Will Do Very Little To Reduce Risk To Patrons. #regal pic.twitter.com/zbuJVsIgxp

— Spencer Coursen (@spencercoursen) August 20, 2015
Regal's fake agenda for the bag searches is bc of recent shootings. Lies. You want us to buy your $12 Reese's Pieces.

— Serena LeBroncè (@BrookeAshley247) August 20, 2015
What do you think of the new policy. Share your thoughts in the comment below…