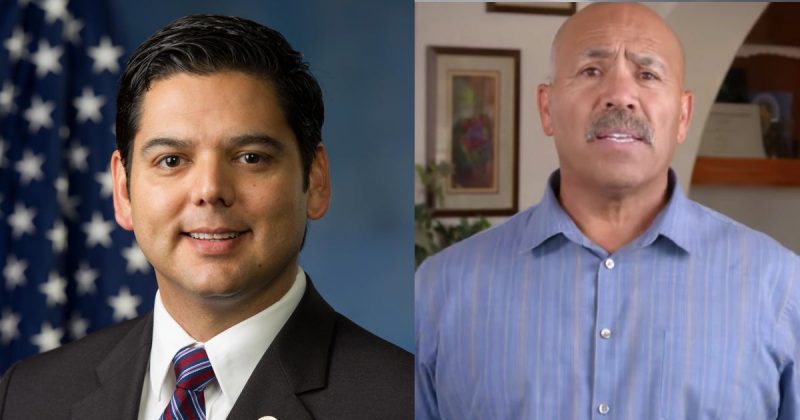 Because Coachella Valley elections are not already bonkers enough, now comes word that the race for California's 36th Congressional District, could come down to Raul Ruiz versus Raul Ruiz (and no, that is not a typo).
You are likely familiar with the incumbent, Raul Ruiz, a Democrat known best for owning a super crummy car.  And now, you can meet the man who has announced he is running against Raul Ruiz, who also happens to have the name Raul Ruiz.
I'm in! My name is Raul Ruiz and I'm proud to announce I'm running for Congress in California's 36th Congressional District. #CA36 pic.twitter.com/A8Duci1qc2

— Raul Ruiz (@RaulRuizCA36) September 5, 2019
The Republican Raul Ruiz is a 57-year-old Republican chief executive officer of Tri-R Gen. Contractors, a construction company based in Perris. According to the Desert Sun, he does not currently live in the 36th district, which seems to be a regular occurrence for Republicans in elections these days.
And if this name confusion sounds familiar, it actually happened just last year as Ron Estes ran against Ron Estes in Kansas.  Prior to that, it was just something done in Eddie Murphy movies.
For those not looking to vote for Raul Ruiz or Raul Ruiz, there is another option, Erin Cruz, who has taken to Twitter lately to try to recall Gavin Newsom and complain about being "shadow banned" during an election.
I am shadow banned AKA, "deboosted." YES, during an election! #erincruzforcongress @tedcruz @DevinNunes @potus https://t.co/S08eWpHj7U

— ERIN CRUZ FOR CONGRESS (CA-36) (@RealErinCruz) September 3, 2019
A reminder, the congressional election is 425 days away.