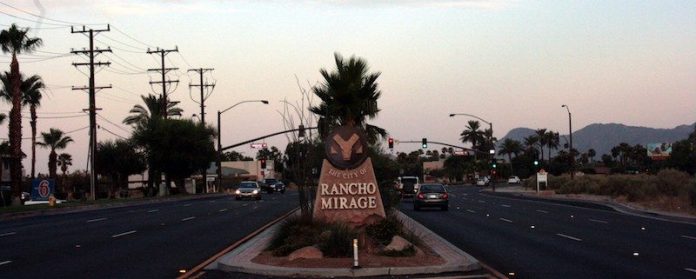 July brought a new ordinance to the entitled-elderly person community of Rancho Mirage that banned people under the age of 30 from renting a vacation home in the city. Less than 2 months later, the city is already facing a lawsuit.
Brian C. Harrison, a vacation rental homeowner, filed a civil rights lawsuit in Riverside County Superior Court. Harrison claims the oridance will lead to $20,000 a year in losses from rental income because of the restriction.
In the document, Harrison claims "I would suffer irreparable injury as I rely on the income from the short-term vacation rental … to pay my mortgage on the property."
City Attorney Steve Quintanilla told The Desert Sun he thinks that there just confusion surrounding the ordinance…
"We definitely want to talk about the issues that Mr. Gregory raises. Do you have to be 30 to rent and the answer is 'no.' I think we need to clarify," he said. A date has yet to be set for the meeting.

…

Quintanilla said the ordinance does not require all occupants to be at least 30. It just means one person in charge has to be 30 and subject to fines if laws are broken.
Oooooh…Gosh, how stupid we all were. Because every 26-year-old always has an over 30-year-old person to travel with at all times. This ordinance clearly would not be awkward for a couple who are both in their twenties seeking a romantic weekend together in The Desert – just bring along mom or dad with you, because Rancho Mirage thinks you are plenty mature enough to serve in the armed forces – but as for the two of them having a nice weekend alone…Rancho Mirage says fuck them!
Quintanilla also told The Desert Sun that he is confident the matter will be resolved and doesn't believe there is any merit to the lawsuit allegations.
"I think a lot of it is misunderstanding," he said. "We just need to clarify some of these issues."
Yeah, Rancho Mirage just needs to clarify some things – just like the bus driver in Montgomery, Alabama only needed to "clarify" that Rosa Parks could still ride the bus…only standing and further in the back.
Now is this ordinance on the same level as The Montgomery Bus Boycott, of course not. But Rancho Mirage is making second class citizens out of an entire group of Americans – giving them a second set of rules that do not apply to everyone else. It is unconstitutional and it is wrong. Plus it makes the city look like a bunch of entitled, old assholes.