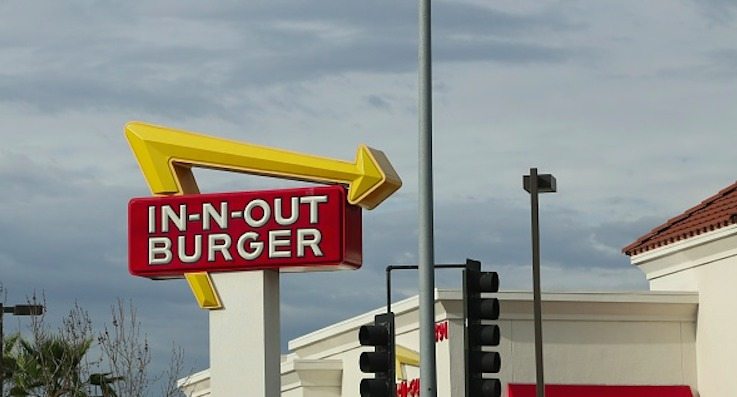 Well, we all knew this was coming. Just days after news that In-N-Out Burger was looking at opening a location across from the River on Highway 111, the residents of the city have spoken out against the move for fear that the burger chain would destroy property values and cause crime to Double Double.
Via the Desert Sun:
"Our street is becoming more and more crowded with … traffic," said Rod DeOcera, who lives on Joshua Road, which runs east and west between Magnesia Falls and Park View drives.

More people are using Joshua Road to avoid traffic on Highway 111, possibly to get to another shopping center off of Park View, he said, adding many speed through the residential street.

In-N-Out, DeOcera said, would increase traffic overall to the area and and he believes any fast-food restaurant in that spot would drive down property values and drive up the crime rate in his quiet neighborhood.
Remarkably, the area seems to be okay with a Five Guys, Starbucks, Haus of Poke, Pieology, and Dickey's BBQ (also a CVS pharmacy that literally gives people drugs everyday…drugs!!) – but, it appears that an In-N-Out would instantly kill those Zillow Zesimates in the area and, far worse, there would be so much crime, maybe even some committed animal style.
You can't be tried for that crime twice, though — that's double-double double jeopardy.

— Shad Powers (@shad_powers) September 12, 2019
Residents of the Magnesia Falls neighborhoods have started a petition to delay the project in order to study traffic and noise in the area first.
The cit's Planning Commision is considering the project Thursday afternoon.