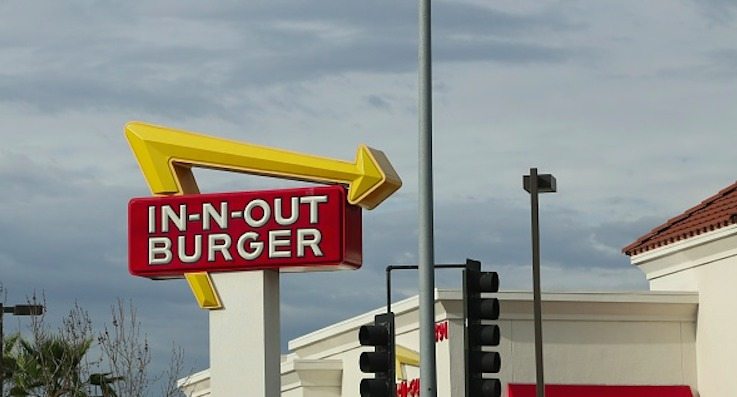 Rancho Mirage – the desert hamlet that is basically what would happen if the Grinch morphed into an entire city – has once again banned drive-thru's along Highway 111.  The move by the city follows In-N-Out Burger"s decision to take their delicious burgers and good jobs elsewhere following a few months of protests and lawsuit threats from a small portion of the city's residents.
Via the Desert Sun:
The council's action negates all entitlements approved with the project, including permits and a zoning amendment the council approved with the In-N-Out project that would have allowed fast-food drive-thru's on Highway 111, in shopping centers 15 acres and larger.

The special meeting of the City Council followed a Jan. 30 letter from In-N-Out's attorney, Bryan Wenter with Walnut Creek-based law firm of Miller Starr Regalia, requesting termination of the development agreement.

The City Council approved the 3,885-square-foot fast-food restaurant with drive-thru window on the corner of Highway 111 and Magnesia Falls Drive, in the Rancho Las Palmas shopping center, in October in a 4-0 vote with Mayor Pro Tem Dana Hobart recusing himself.
How the city will now move forward to bring business and decent jobs to the city remains to be seen – but, then again, it's Rancho Mirage where moving forward and creating decent jobs for the community doesn't seem like a thing that the most vocal residents are into.