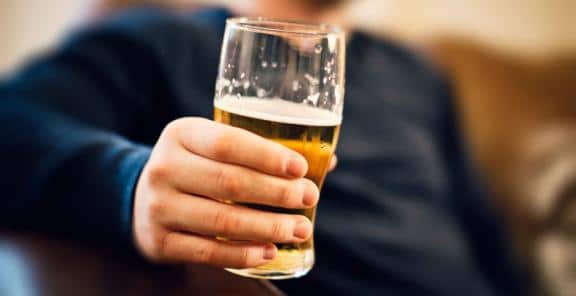 To get you good and ready for both weekends of Coachella fest, Whole Foods in Palm Desert will be hosting a beer garden on both Thursdays prior to the festival. Beer gardens are always great, but what makes this one outstanding is for just a 25 cent cover (which will be donated to the FIND Food Bank), you will be able to sample craft beers from some great breweries. 
And after trying out some new brews, you can purchase their favorites at the in-house "groceraunt", the Tap-In Taproom.
The events will run from noon to 6 pm in the patio area and will also have live music, DJ sets, food, and the following breweries:
-Pizza Port
-Mother Earth
-Avery Brewing
-Modern Times
-Oskar Blues
-Stone Brewing
-Hangar 24
-La Quinta Brewing
-Firestone Walker
Whole Foods, 44459 Town Center Way, Palm Desert, (760) 797-8200
Grab Your Tickets to Palm Springs Props and Hops Craft Beer Fest for Half Price
Props and Hops returns to the Palm Springs Air Museum in November. There will be over two dozen breweries, food trucks, live music, and some really cool airplanes. Best of all, for a limited time, you can get tickets for 50% off.