Have you ever found yourself staring at the top of the Spotlight 29 Casino parking garage, thinking to yourself, "Man, I wish I could stay the night there."  Of course you haven't.  But, soon you can anyway. 
The Cloud 9 Village, a pop-up hotel, will be built in time for Coachella and Stagecoach and will offer a "bohemian" vibe, according to the Desert Sun.
The operation, which originally had been planned for Ave. 50 and Calhoun, will be able to take in 1,500 guests (800 in the parking garage and 700 on a field next to it) and will include a bar, restaurant, lounge, and tents that will go for up to $2,600 for a minimum three-night stay (you can also spend $99 to stay in a tent next to the casino).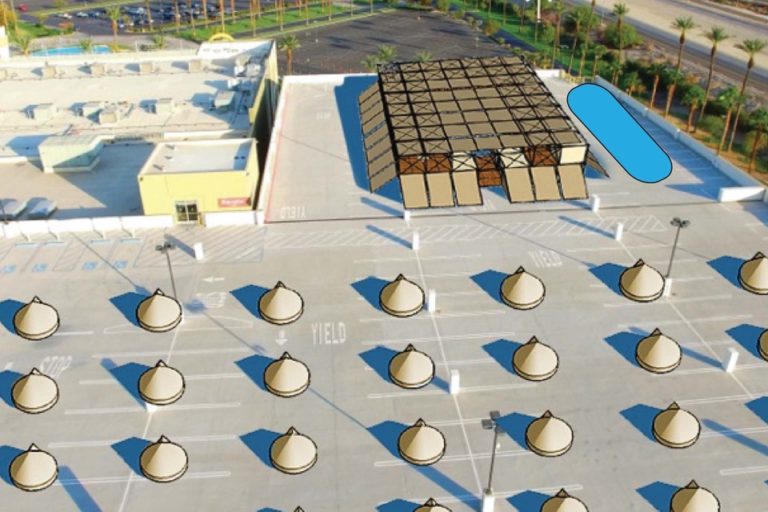 The "hotel" plans to be open a bit ahead of the festivals for a soft opening around the time of the BNP Paribas tennis tournament and the Rhythm, Wine & Brews Experience – which is headlined by Snoop Dogg this year.
Let's just hope those tents are tied down or else we might end up seeing a whole lot of hipsters blow onto the freeway.
You can check out the Cloud 9 website for more info.