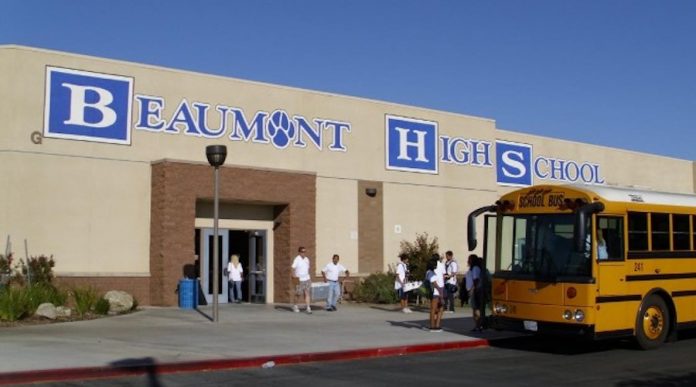 An investigation is underway after police were given the copy of a video that purportedly shows a Beaumont High School teacher punching a student, according to a release from the Beaumont Police Department.
No names were released, but the teacher was placed on administrative leave on October 3, when The Beaumont Unified School District was informed, reports the Press Enterprise.
"We would also ask that if any other students feel that they may have been victimized" to contact police, the news release stated.
Press release on Investigation into a BHS Staff Member and Student go to https://t.co/ART4GVnJGJ for more info. pic.twitter.com/LWlqIfHNrt

— Beaumont Police Dept (@BeaumontCA_PD) October 13, 2017
Detectives are asking anyone who may have witnessed the incident or have more info to call them at 951-769-8500.