The OC Weekly took a subtle jab at Donald Trump with this week's cover image: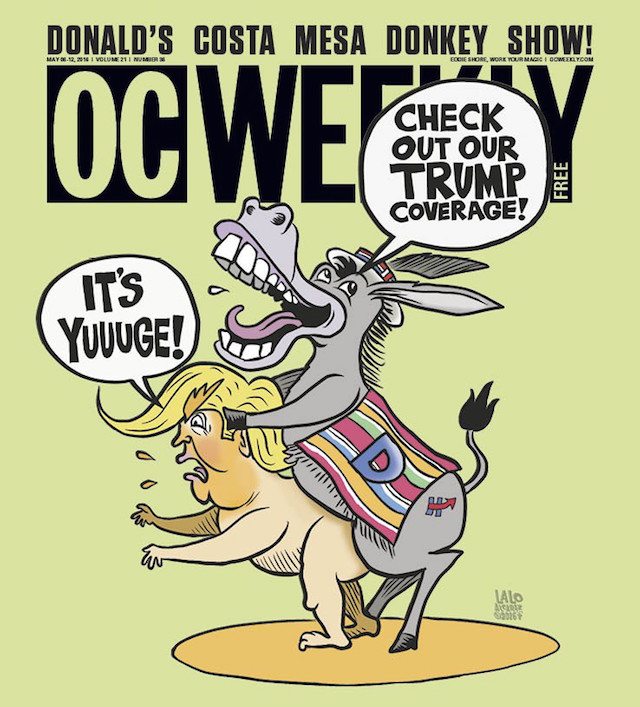 The weekly publication offers an explanation for the image in an article entitled, "Why OC Weekly's Cover This Week Features a Donkey Drumpf-ing Trump" – which you can see here.
This is the weirdest election ever.
Grab Your Tickets to Palm Springs Props and Hops Craft Beer Fest for Half Price
Props and Hops returns to the Palm Springs Air Museum in November. There will be over two dozen breweries, food trucks, live music, and some really cool airplanes. Best of all, for a limited time, you can get tickets for 50% off.