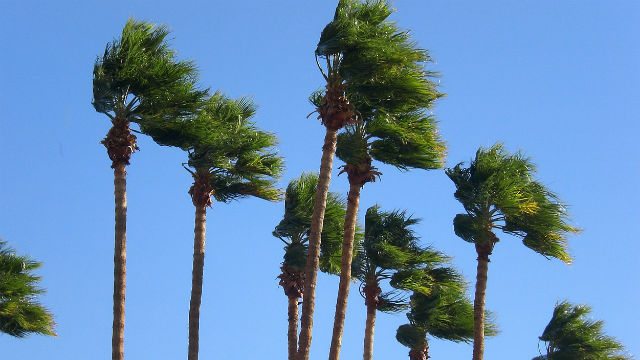 Windy days in Palm Springs are odd. South Palm Springs can be lovely, while at the same time, just a few miles up the road, North Palm Springs can be more like a hurricane / haboob / hellhole.
This is the subject of a meme that went viral today in Palm Springs:
Let this be a lesson to anyone who wonders why home prices are so much cheaper for houses north of Vista Chino.