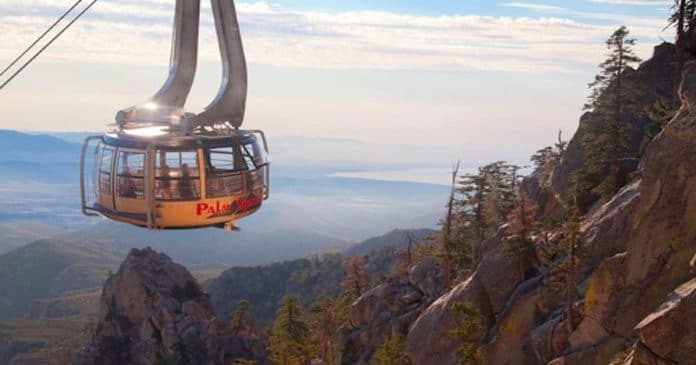 One of the best ways to cool off during the scorching hot summer is to take a quick trip up the Palm Springs Aerial Tramway and beginning today, May 1, you can grab a summer pass for just $80 for adults and $40 for kids 3 – 10.
The pass gives you unlimited rides through August along with some other perks like 10% off on additional Tram entries (up to four), as well as 10% off while dining at Peaks Restaurant and Pines Café – though, if you are like me, you might just want to go ahead and bring your own food and booze up to the mountain.
Once up to the top, you have access to 50 miles of hiking trails, some great views, and, most importantly, much cooler temperatures.
Get more info here.
Grab Your Tickets to Palm Springs Props and Hops Craft Beer Fest for Half Price
Props and Hops returns to the Palm Springs Air Museum in November. There will be over two dozen breweries, food trucks, live music, and some really cool airplanes. Best of all, for a limited time, you can get tickets for 50% off.