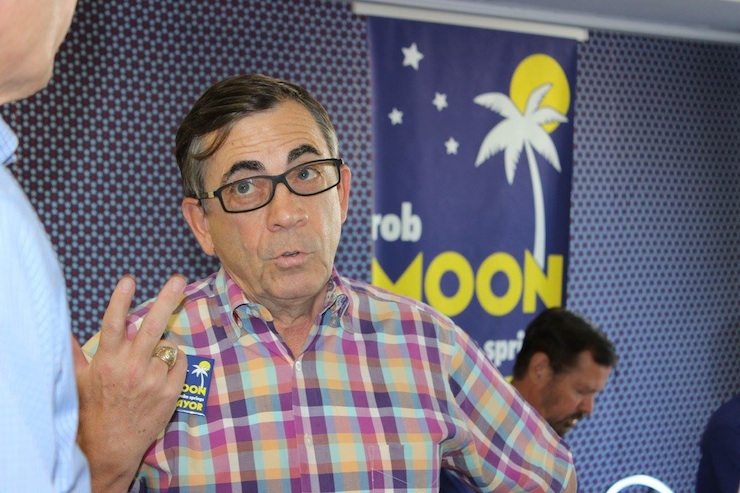 When the Palm Springs mayor is not reading all of your goddamn emails – or reading Cactus Hugs – he is throwing shade at other Coachella Valley cities.
During his State of the City Address, the mayor dropped this sick burn on Palm Desert – a city government that has been in the news lately mostly because it sure seems like a super shitty place to work.
The comedy stylings of the mayor, via the Desert Sun:
Moon called attention to the recent hire of Lauri Aylaian, economic and community development director, who formerly worked a similar job in the city of Palm Desert.

"And she saw the light. She saw what was happening," Moon said. "And (City Manager) David Ready convinced her to come over to the good side."
Note: the "good side" was raided by the FBI 8 months ago.
Thank you for your support of Cactus Hugs. Please follow us on Facebook and Twitter to stay up-to-date.