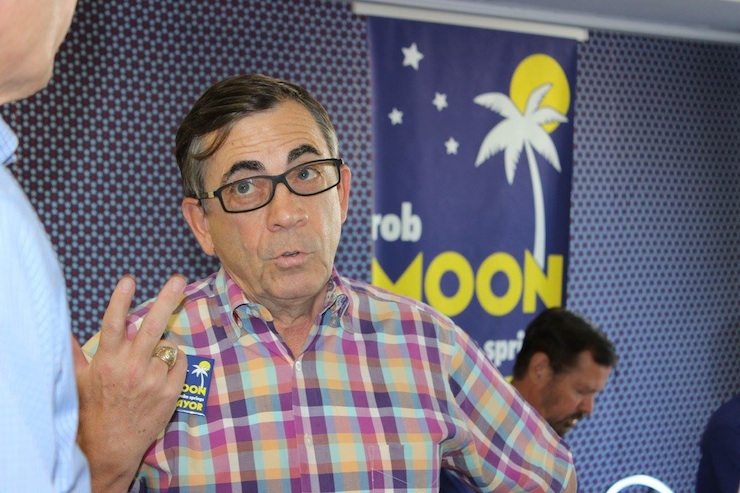 Downtown Palm Springs – a collection of mostly boring, bland, overpriced eateries and t-shirt shops – was given a pretty terrible grade by tourists visiting the area in a new study. The Mayor is thrilled about it.
While a grade of 70% on a student's test would rarely be the kind of thing parents would hang up on the fridge and 3.5 stars on Yelp doesn't get anyone too excited about a restaurant, Mayor Moon is all about it.
The grade comes from a tourism report on the Coachella Valley, via Desert Sun:
Some 30 percent of members of the Desert Resorts Concierge Association reported that downtown Palm Springs was a "disappointment" by guests.

"Specifically, guests have said that the Downtown's shopping areas look dated," reads the report.

…

"The fact that 30 percent think it is dated means that 70 percent do not see it is dated," Mayor Robert Moon said in response to the findings, as he ticked off numerous shops like the Trina Turk boutique, Wil Stiles and other notable shops.
And the mayor has a point.  It is like when only one city out of nine in the Coachella Valley gets raided by the FBI, that means 8 cities did not get raided by the FBI – it is just simple math, people.
But hey, 70% is passing (unless we are talking health ratings) – so congrats on that, Palm Springs.
Thank you for your support of Cactus Hugs. Please follow us on Facebook and Twitter to stay up-to-date.