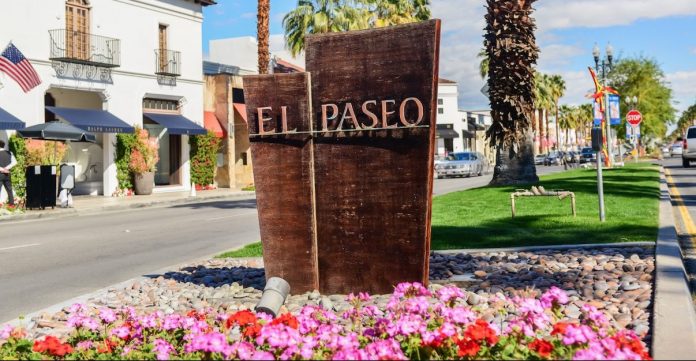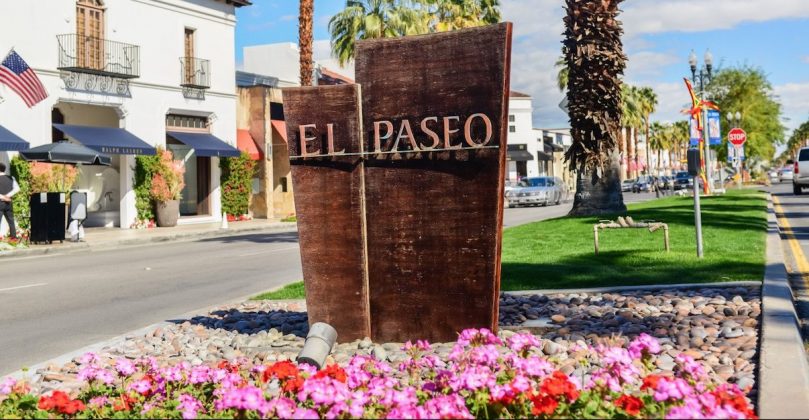 Palm Desert, which has quickly become the Coachella Valley's Florida, will spend somewhere between $150,000 and $250,000 removing newly painted crosswalks, poles, and bike racks on El Paseo that were just installed six months ago.
Some of the removal (poles and bike racks) will begin shortly, but most of process will happen sometime in the future, as the city doesn't want to dole out $250,000 just yet, as it looks at cost cutting during the coronavirus pandemic.
As the Desert Sun reports, the crosswalks were redone in October as part of a demonstration project of an estimated $950,000 in improvements coming to El Paseo, but quickly received almost nothing but complaints from residents who hated them so much they took time to call the city about it.
The crosswalks have brought the most feedback – 188 phone calls and 54 emails – to City Hall. All but 10 of the phone calls and seven of the emails were negative comments, and people urged the city to remove them.

"Based on the number of negative comments, staff believes no matter what kind of paint colors, designs or materials are used, the cost of decorative crosswalks may never be … supported by the community," Kevin Swartz, associate planner for the city, said.
The city's senior engineer says the high cost of removal is due to the type of paint used, which would make sense to most, as it's paint that would be driven over an be exposed to a scorching hot Coachella Valley sun – but, surprise, that never dawned on Palm Desert's leaders.
"We thought it would be a simple do and undo," Mayor Gina Nestande told the newspaper.
The council will revisit spending all that taxpayer coin to remove the city's terrible decision in six months.