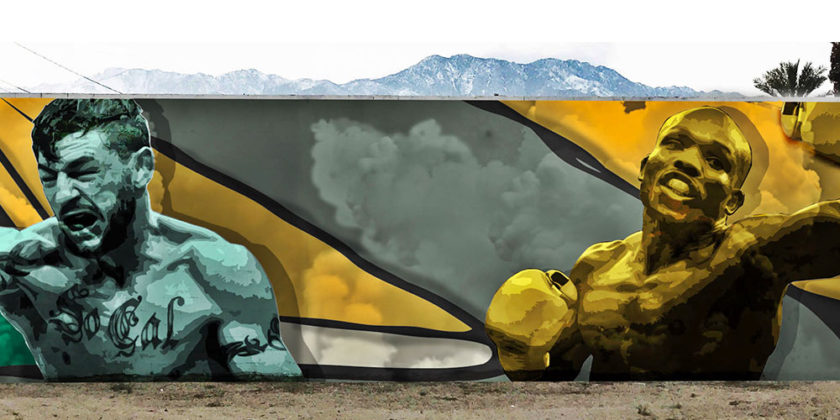 Cathedral City is adding a cool new mural featuring World Boxing Champion Tim Bradley and Mixed Martial Arts and Ultimate Fighting Championship Competitor Kevin Luke "Cub" Swanson.
The mural is being created by local artist Rick Rodriguez and is being painted on the east side wall of One Eleven Conditioning Club on East Palm Canyon Drive at the direction of the club's business owner Jaime Jimenez.
"When I heard about the Local Legacy Mural program, my first thought was to pay tribute to Tim Bradley and Cub Swanson," said Jimenez in a news release. "These two Cathedral City super stars manifest the American Dream of accomplishing dreams no matter the excuses, hurdles, or setbacks. Their examples of physical exertion and goal oriented focus should forever serve our community!"
Bradley and Swanson grew up in Cathedral City and went to Cathedral City High School.
Mayor Stan Henry says the mural is meant to inspire.
"Tim Bradley and Cub Swanson overcame significant barriers throughout their lives, but each rose to athletic excellence through hard work, determination, and strength," stated Mayor Stan Henry. "Having their images placed at a prominent location in our downtown will spotlight their achievements and serve as inspiration for those who dream of reaching stardom."
The mural is expected to be completed on Tuesday, July 24.  It can be seen on the east side wall of the building at 68571 East Palm Canyon Drive (which feels like it should be Highway 111, but is not actually Highway 111).