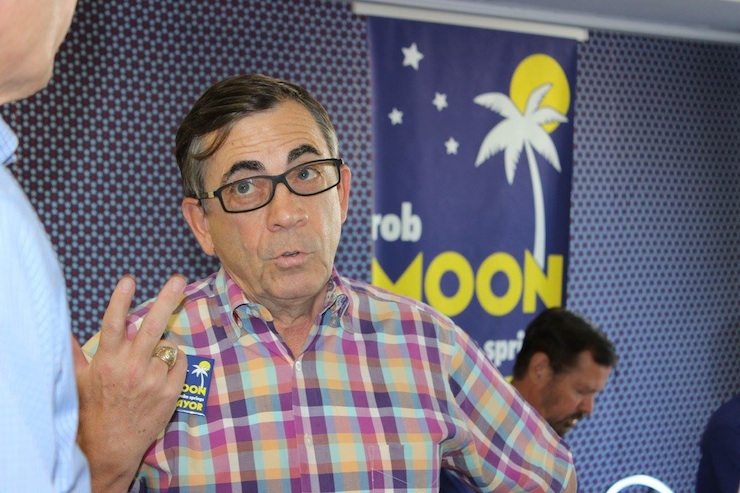 Palm Springs Mayor Robert Moon greeted President Barack Obama upon his arrival at Palm Springs International Airport yesterday. In the days leading up to the meeting, the mayor proclaimed that he, and he alone, would convince the Obamas to move to The Coachella Valley after The President's term is up. So, how did that go?
Here is how the Press Enterprise details the meet and greet, (emphasis by me):
Moon said he thanked Obama for designating the three national monuments in the Mojave Desert, preserving almost 2 million acres in the process. Obama used his power under the Antiquities Act to sign three proclamations designating the Mojave Trails, Sand to Snow and Castle Mountains national monuments.

"He said he flew over them and he was very proud of what he was able to do," Moon said.

Moon added he did not ask Obama whether he planned to buy a house in the area for when his term ends in January.
D'oh.
Maybe he will mention it to the President next time…if there is a next time.