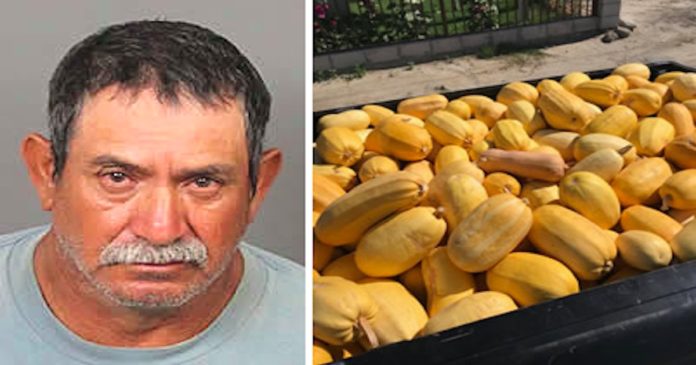 A Thermal man was arrested Wednesday after police say they discovered 800 pounds of spaghetti squash in his vehicle.
An investigation into recent agricultural thefts from the farming communities of Thermal, Mecca and Oasis led police to conduct a traffic stop at the intersection of Avenue 70 and Pierce Street at about 3:35 pm.
Deputies found 800 pounds of spaghetti squash inside the vehicle of Jose Castellanos, according to a news release from the Riverside County Sheriff's Department. The squash had been stolen from a nearby farm.
Castellanos, 55, was arrested and booked at the Indio Jail for theft of agricultural products. The squash was confiscated.