A man was arrested on Saturday after El Centro Sector Border Patrol agents working at the Highway 86 immigration checkpoint discovered 76 packages of illegal drugs hidden in his vehicle.
The discovery occurred on Saturday at about 2:30 pm.  A man driving a white Ford Explorer was directed by a K-9 detection team to a secondary inspected for further investigation, which turned up the packages of meth – which were found in the dashboard, all four doors, and the two rear quarter panels of the vehicle, according to a news release.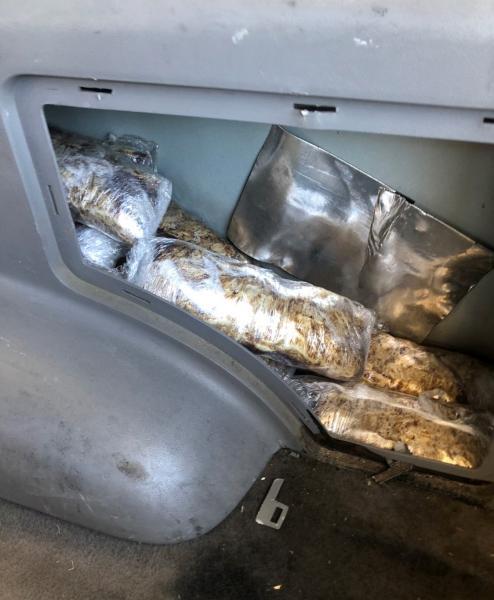 "Our agents continue to protect the United States in spite of the COVID-19 pandemic," said Acting Chief Patrol Agent Ryan J. Scudder. "The nation is safer now that the illegal narcotics seized at our Hwy 86 checkpoint will not make it into our communities."
The estimated value of the methamphetamine is $156,000.
The man, a United States citizen, the narcotics and vehicle were turned over to the Drug Enforcement Administration (DEA).