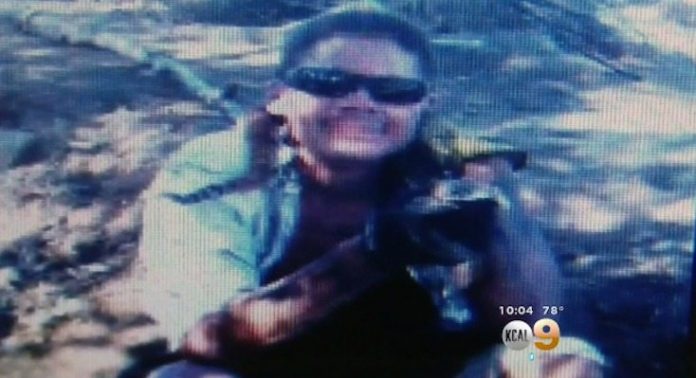 Upon finding a rattlesnake in his family's yard, a 36-year-old Lake Elsinore man's first instinct was to take a selfie with the animal. He may now lose his hand because of it.
Alex Gomez saw the four-foot-long snake in a field at his family's ranch. He picked the snake up and took a photo with it around his neck. Shortly after the photo was taken, the snake bit his hand.
A neighbor called 911 and paramedics responded to the scene. Gomez initially told them he was bit while working, something his own mother quickly debunked by showing the "snake selfie" to the media.
"I'm shocked that he would have that things around his neck," Alex's mother Deborah told CBS 2. "It could've bit his neck, and that would have been it. That's just being a fool."
And while Gomez is hospitalized and may lose his hand, his mother is not done talking about the incident because she wants to teach him a lesson or two.
"I told him the news people had been calling, and he said 'Mom, you better not', and I said 'I'm going to'. I'm going to teach him a real good lesson when he gets home. No mercy for him."